Tim and Tom collect medal after hectic final stage!
Tim and Tom had hardly any problems for eleven stages, but on the final day of the Dakar 2021 they all came together. "We have been through more in these...
15 januari 2021
Lees verder
Tim en Tom halen medaille op na hectische slotetappe!
Elf etappes lang hadden Tim en Tom nauwelijks problemen, maar op de slotdag van de Dakar 2021 kwamen ze allemaal tegelijk. "We hebben in deze laatste 200 kilometer meer meegemaakt...
15 januari 2021
Lees verder
Penúltima etapa larga y exigente
La undécima jornada de competencia del Rally Dakar confirmó que en esta prueba nada es como una vuelta al parque. Fue el penúltimo día sobre el auto, que Tim Coronel...
14 januari 2021
Lees verder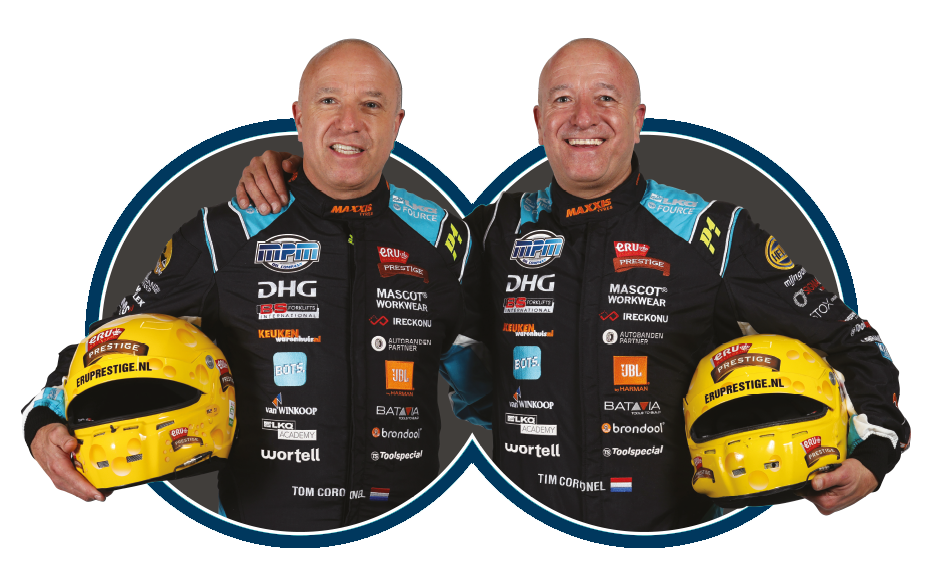 Geboortedatum:
05-04-1972
Tom Coronel
Functie:
Coureur / navigator
Tim Coronel
Functie:
Coureur / navigator
Woonplaats:
Alpen aan de Rijn