A tour of Saudi Arabia
The grandiose and varied landscapes of the 30th country to host the Dakar have all the ingredients for a well-rounded route. The same diversity characterises the three cities that will mark the decisive phases of the rally. Jeddah symbolises the country's deep historical roots, while the capital Riyadh evokes the power of a kingdom resolutely turned towards the future, as exemplified by the Qiddiya project.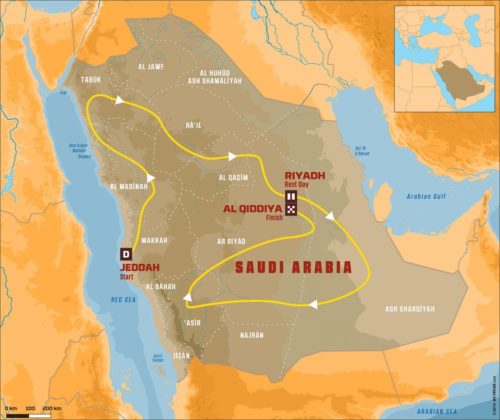 A supersized rally
Saudi Arabia stretches over more than two million square kilometres —about four times the surface area of France. The largest country in the Middle East, whose population is concentrated in the towns and cities close to the sea, boasts a mosaic of landscapes that will put Dakar competitors through their paces on all fronts: driving and riding, navigation and endurance. It is a call to adventure.