A long travel day for Tim and Tom Coronel
Tim and Tom have arrived in Chilecito after a really long travel day due to the cancellation of the stage.
After their solid performance during the stage on Tuesday, the competitors faced an unpleasant surprise at the finish. The bivouac in Salta could not be reached due to a huge landslide. Together with several other competitors, Tim and Tom set up an alternative campsite in the village of Tilcara. The stage that was scheduled for Wednesday was cancelled, but the brothers first had to make their way to Salta to join the convoy for Chilecito. In Salta, the buggies were given a quick check-up and some little bits were replaced, like the wheel bearings and a brake calliper that didn't work well on Tom's car.
Due to the horrible conditions, the organisers decided to cancel the ninth stage. The dreaded day, on which the competitors had to cover a distance of almost one thousand kilometres, became considerably less frightening like this. In a long row, the Dakar convoy headed towards Chilecito. It was still a very long day for the competitors, but with significantly less risk.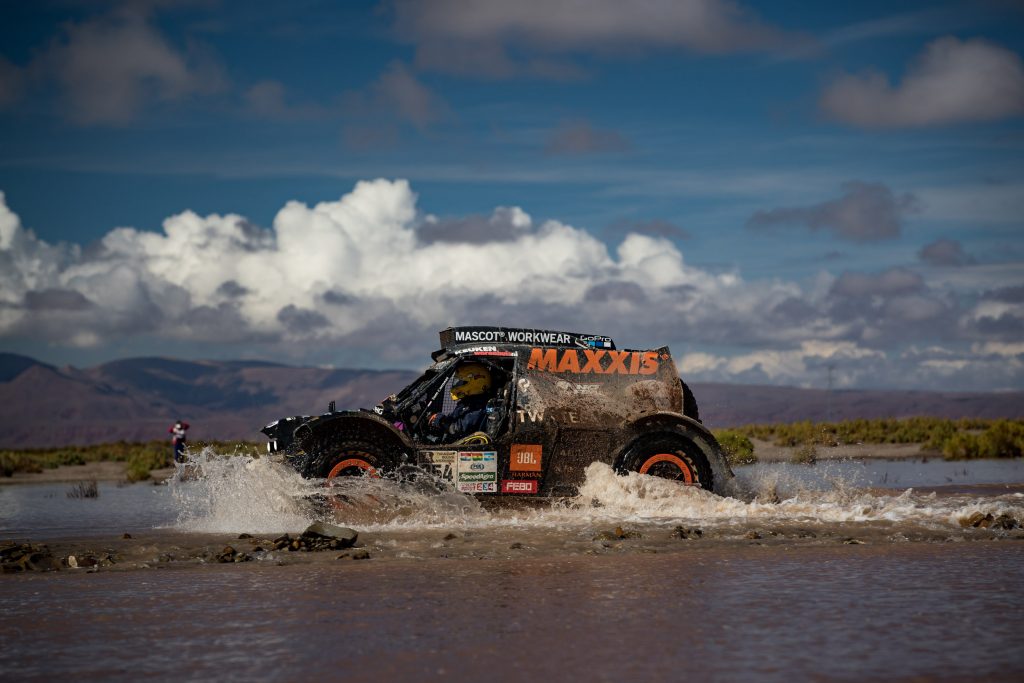 "We had plenty of seat time," Tim said with a smile once he had finally made it to the bivouac. "It was really long, but I am glad that we have made it. That is another day done, although we would rather have driven in competition. However, conditions didn't allow for that, but that is part of the Dakar rally as well. Just adapt to the situation and get on with it. Now, we will give the buggies a quick check-up in the bivouac, get an hour of sleep and then rise early again for the next stage. While we were on the road, we have seen a lot of drama, huge floods of mud that completely wiped houses and roads away. Our feelings go out to the families that were affected."
Tom still showed upbeat spirits, in spite of the demanding days he has behind him: "I am tired and I start feeling that we have been driving for ten days or so now, but I am feeling all right. We just go for it once more. Last night, I spent three hours sleeping underneath the buggy, so I am all ready to go for today!"
Thursday, 12 January
Stage 10: Chilecito – San Juan
Length: 751 kilometres, special stage 449 kilometres
Competitors will begin to feel the exhaustion, but the end is getting closer. First of all, however, there is another tough day on the schedule with a long trial section in the early part of the stage. Towards the end, the stage will get more fluent, but navigation will be crucial once again. Any mistake can lead to a delay of several minutes.