A trouble-free stage for Tim and Tom Coronel
After a few troublesome days, Tim and Tom Coronel have completed the eighth stage of the 2017 Dakar Rally without any major incidents.
The second part of the marathon stage to Salta was scheduled for Tuesday. Competitors had to do without assistance and solve any problems themselves. During the stage on Monday, Tom had had many problems with the engine oil pressure, due to which he had to be towed to the overnight halt. He was rewarded for his huge efforts by a trouble-free stage on Tuesday.

Conditions were still dreadful, the route was really tough and the Coronel brothers had to work really hard, but the buggy coped well with the conditions. Tim and Tom stayed closely to each other throughout the stage in order to being able to help each other out in case of problems. However, this turned out to be unnecessary as they made it to the finish of the stage without any issues.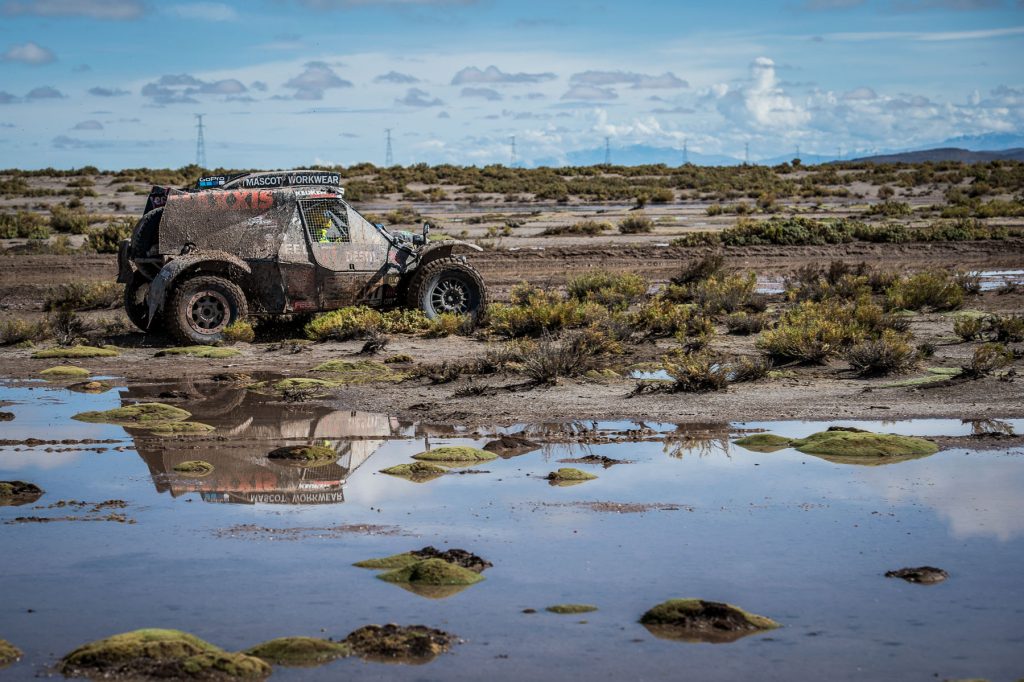 There, on the other hand, the next problem occurred: a landslide on the connection had blocked the road to the bivouac. Many assistance cars had already arrived in Salta, but there was no way for the competitors to get there. They had no other option than building their own small makeshift bivouac together with the other competitors just after the finish in the village of Tilcara. The organisers saw themselves forced to cancel the stage on Wednesday, the dreaded 'Super Belen' stage of almost one thousand kilometres, altogether.
That didn't affect Tim's upbeat spirits in any way: "Well, this was good! I am really glad that we made it through this marathon stage this well. Together, we solved the problem on Tom's buggy and on this long stage, it went perfectly. We did it fairly easily, because conditions were really tough, but the buggy did well. That is making us confident for the last hard days. We have come one step closer to achieving our ultimate goal of making it to the finish."