With a broad smile, Tom Coronel climbed out of the Century at Al Ula's bivouac. On the driver's side this time, because in the second stage of the 2023 Dakar, Tim and Tim had switched positions: Tom at the wheel, Tim with the roadbook. That brought the twins, on January 2 in the second stage, to 22nd in the results.
"It was nice to get behind the wheel again, instead of navigating", said Tom after the 430-kilometer special stage. "It went super well, we drove on nicely. It was a very nice stage, with lots and lots of stones and some dunes at the end. There should also have been two WRC stages, but I didn't see them. Only stone paths."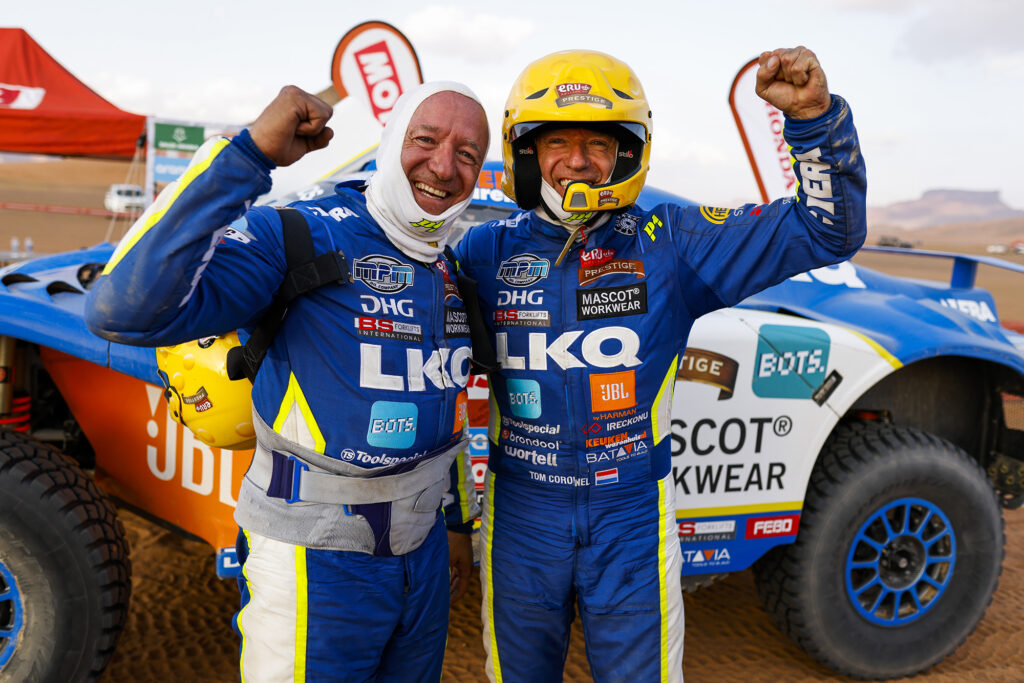 Twice Tom had to let go of the gas. Once to drive back to retrieve a missed waypoint (a digital measuring point), once to change a flat tire, at the end of the stage.
"We were a little bit off the mark," admitted Tim, who was also having a great time with the road book. "We only had to go back 3 kilometres. That wasn't much of a problem. Tom did a great job driving: straight ahead through the bends, hardly touching the stones."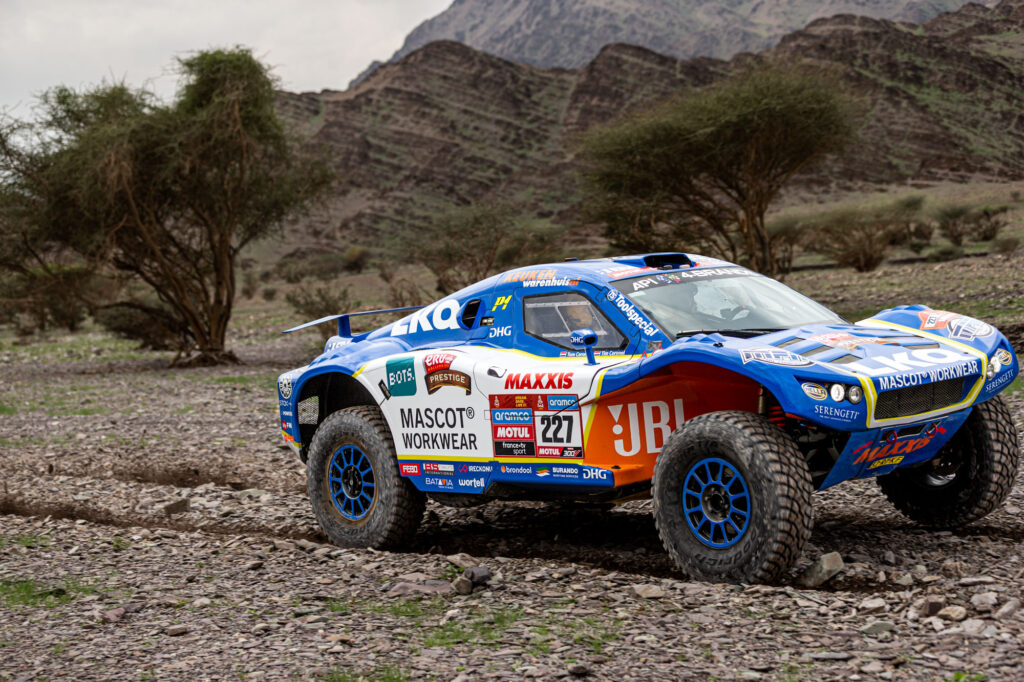 "The trails were already seriously messed up," Tom saw, "so I think we can be happy with the position we have." Riders like Terranova and Loeb, who had started the day in the top 10, finished behind Tim and Tom. Loeb had suffered three punctures. "We know this game by now," adds Tim. "On days like these, with all those stones, it is a matter of survival and certainly not pushing the limits. I am very pleased with today."
Tuesday's stage is 669 kilometres, 447 of which against the clock. The end is the bivouac in Ha'il. On the menu are sand, tracks and stones.