The prologue of the Dakar 2021 was a pleasant foretaste for Tim and Tom Coronel to get into the rhythm. The brothers took it easy in the loop near Jeddah. "Maybe a little too easy", said Tom afterwards. They needed 7 minutes and 14 seconds for the 11 kilometres.
"We haven't been pushing," continues Tom. "You can only lose in such a prologue. Driving twenty seconds faster does not get you anywhere. We kept a close eye on the temperatures, but everything felt good."
It was necessary to be a little careful, said Tim. "Something happened to the back of the car on the boat or in the harbour. The brakes were stuck and there was no brake pressure. We were all able to fix that, but it was still a bit exciting. Everything was under control, no crazy things occurred. I am very happy that the Dakar has now started and that we can do this in these times. We drove really well."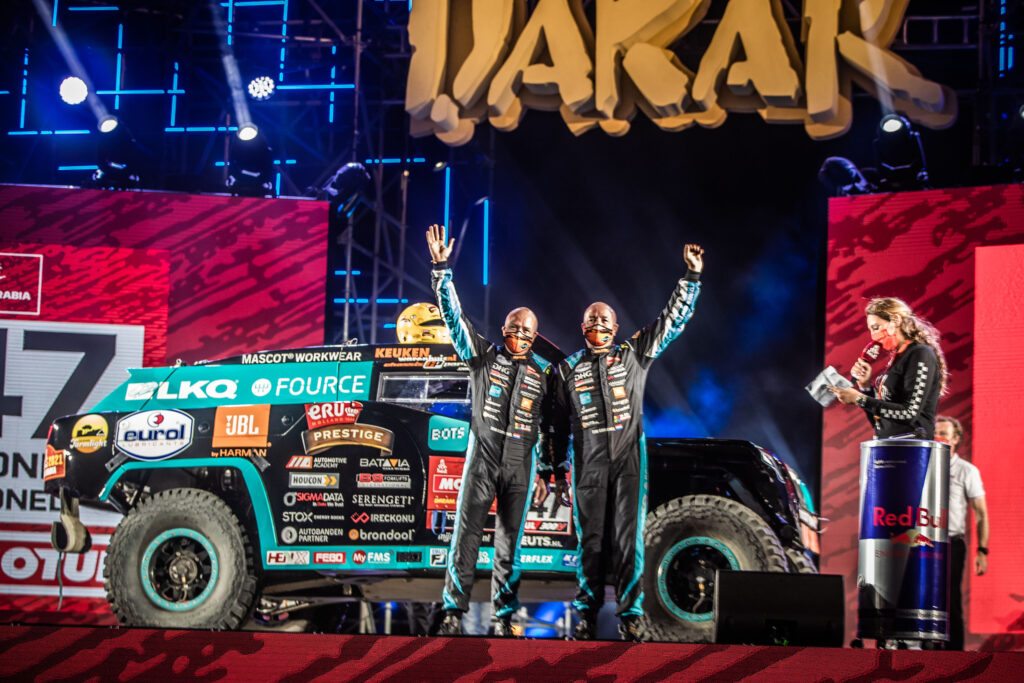 Even though it was only 11 kilometres, it was still busy and quite hard work for both driver Tim and navigator Tom. "There were a lot of bends in the course and they were close together," says Tom. "That was quite a bit of navigation. I wasn't finished with one or the next one came up already. But Tim was able to follow it well, he says. He also drove well."
Tomorrow the Dakar starts for real, with the first stage of a total of 622 kilometres from Jeddah to Bisha. Tim and Tom start at 10.37 am CET.