RIYADH – Tim and Tom Coronel have made it to the rest day of the 2020 Dakar Rally without any meaningful problems. The final stage prior to the rest day, an ultra-fast route of 477 kilometres to Riyadh, was tailor-made for The Beast 3.0. Thus, the first part of the adventure in Saudi Arabia has been successfully completed.
The duo concluded the day nicely within the top 30 and is in 23rd place of the overall classification during the rest day. The gap to the two teams ahead of the twin brothers is only six minutes, so there is great potential for the second week. In the opening week of the rally, Tim and Tom nicely stuck to their plan: starting off slowly and then steadily increasing the speed. So far, that plan has been working out very well.
.
"A very nice, solid day," Tom said at the finish. "We have had zero issues: the temperatures remained good, The Beast didn't miss a beat. I felt or heard nothing extraordinary, so that is giving us more and more confidence. The team pas perfectly solved the minor issues we had yesterday, so a big hand to them."
.
Once again, the route led the competitors through a beautiful, uncharted territory. The dunes were a challenge for several drivers, but the brothers made it through very nicely. "It was quite a long drive, but we have made it to the finish nicely in time again," Tim said. "We had some really high dunes to cross, making me think that we would never be able to make it to the top, but our baby mastered them just like that. It almost went automatically, so that was really enjoyable."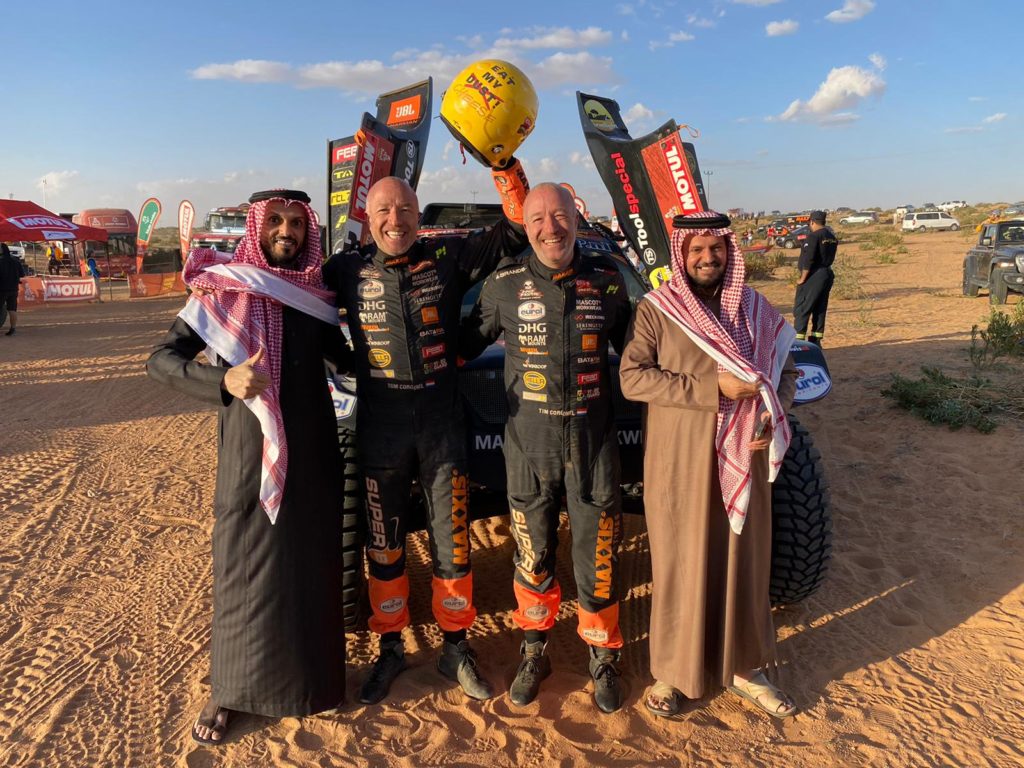 Tom agrees: "You gradually get into a flow and then everything works out fine. Things were going better than I had expected when I woke up this morning. We can just be very happy with the way things have been going so far. However, we are only halfway there, let's not forget about that. There is still a long way to go. On the rest day, we will be taking care of all the details and give The Beast a decent overhaul, so that we can be confident going into the second half. So far, no reason to complain."