In previous years the rest day of the Dakar Rally has been more restless for Tim and Tom Coronel. In the Ha'il's bivouac, however, the brothers and the team can enjoy relative peace. There is always work to be done on The Beast, but there are not many peculiarities, says Tim. "I am actually pretty content."
In previous years it did happen that half the car had to be rebuilt. This is not the case now. "The boys have everything under control," says Tim,over a cup of chicken soup. "I see peace, I see passion and that is what I like to see. I hardly interfered with it either. I always check the wearing parts, mainlyto be able to anticipate, but everything looks great."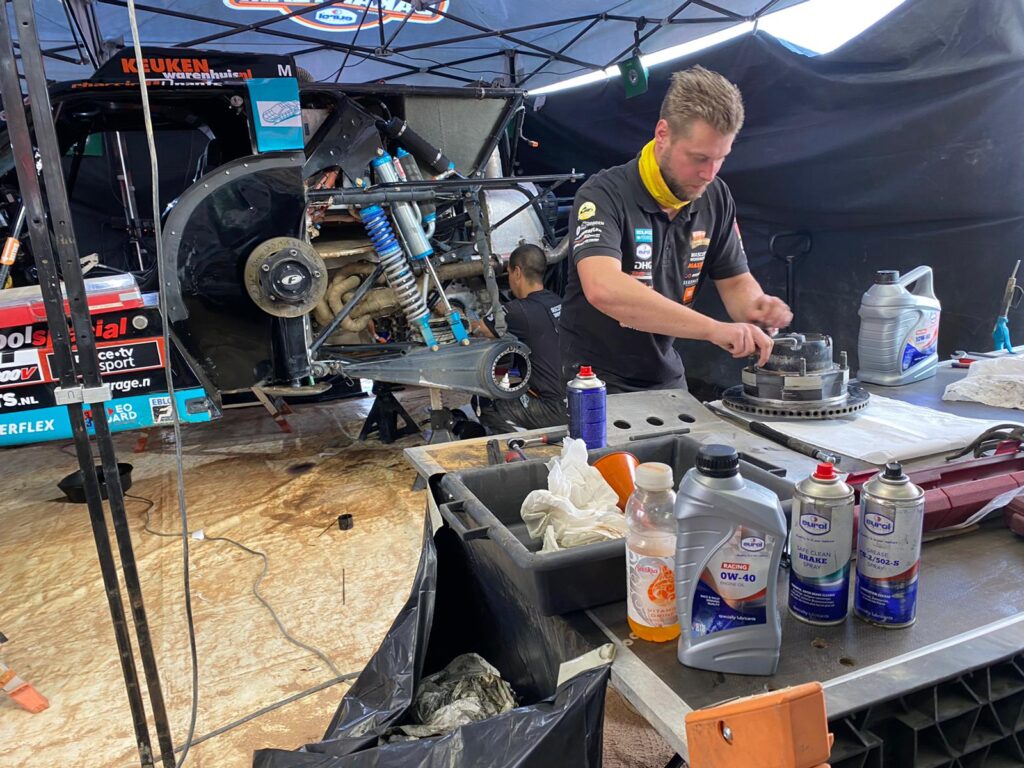 It was therefore a quiet day for himtoo. Tim was able to sleep in, drink a cup of coffee at leisure, engage with his social media and prepare for the second week of Dakar 2021, which starts with a marathon stage.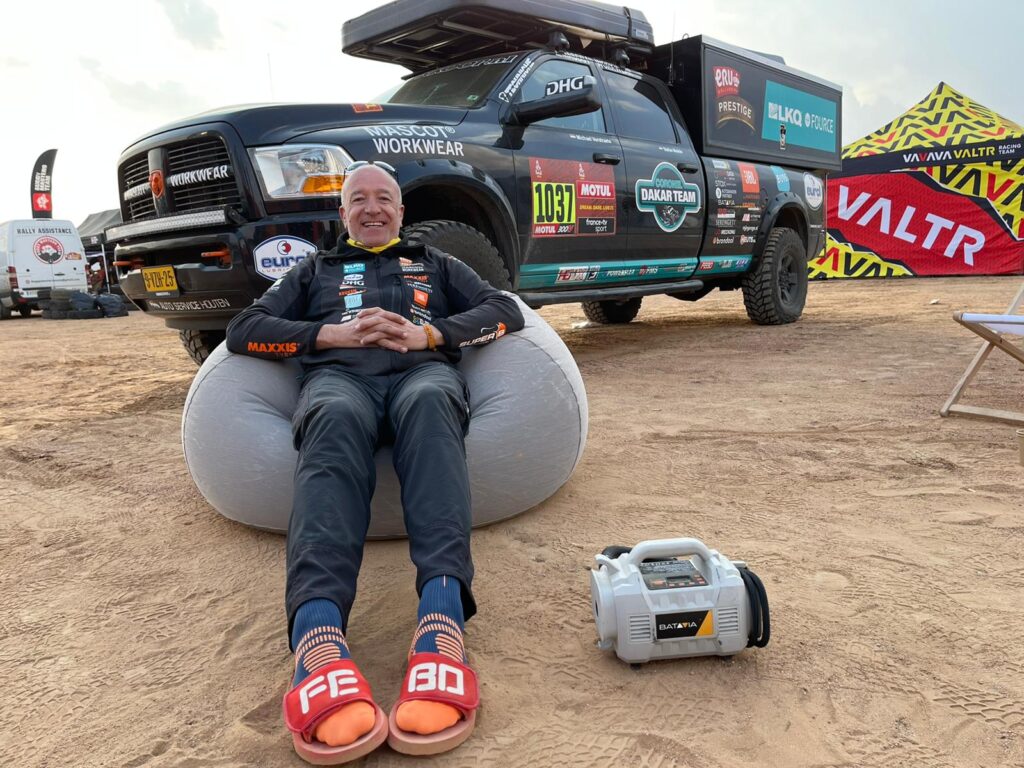 "I enter the second week with great confidence," he says. "We can build up a little more speed, but above all we must also ensure that we ourselves do not sacrifice too much pacedue to small problems. If we can stop losing unnecessary time and take advantage of the mistakes of others -because there will be a lot of mistakes in the group ahead ofus -we can still win some places. A higher pace can also mean that we don't have too many trucks in front of us, because they make driving considerably more difficult."
That is not yet possible for tomorrow. By the time Tim and Tom Coronel kick on The Beast at 10.51 am local time (8.51 CET), nine trucks will have already started the seventh stage.