The organization had already predicted it: the fourth stage of Dakar 2021 is a fast one. Tim and Tom Coronel confirmed that at the finish of the 337 kilometres long stage. Top speed is not the strong point of The Beast and a few minor problems along the way also weighed on the pace. The Coronel brothers came to the line with the 40th time.
Those little problems couldn't spoil the fun, however. "A cool stage", said Tom, "with a bit of dunes – about 20 kilometres – and many fast tracks through the mountains and over cliffs. Tim enjoyed a bit of drifting."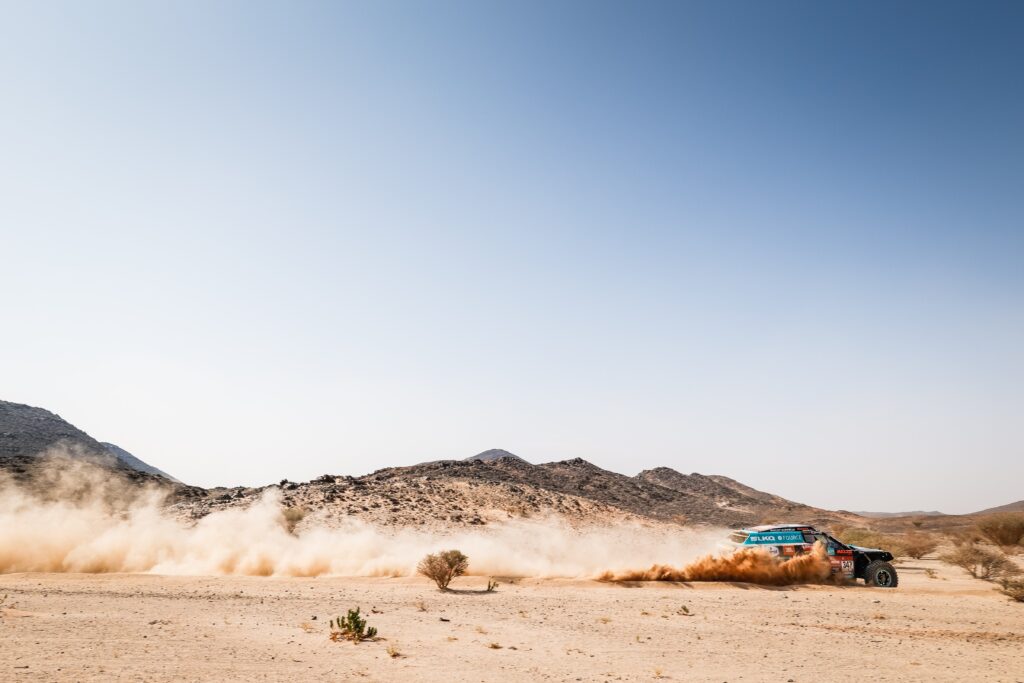 "What a nice stage and what a beautiful landscape", Tim said. "There were some tricky navigation parts, but Tom was spot on. I am very happy with that."
In any case, making no navigation errors saved the twins some time and they could use that well. Tim had to slow down twice to give The Beast a little rest on the fast tracks. "The oil temperature got too high," said Tom. After the finish, Tim and Tom noticed a small oil leak under the car.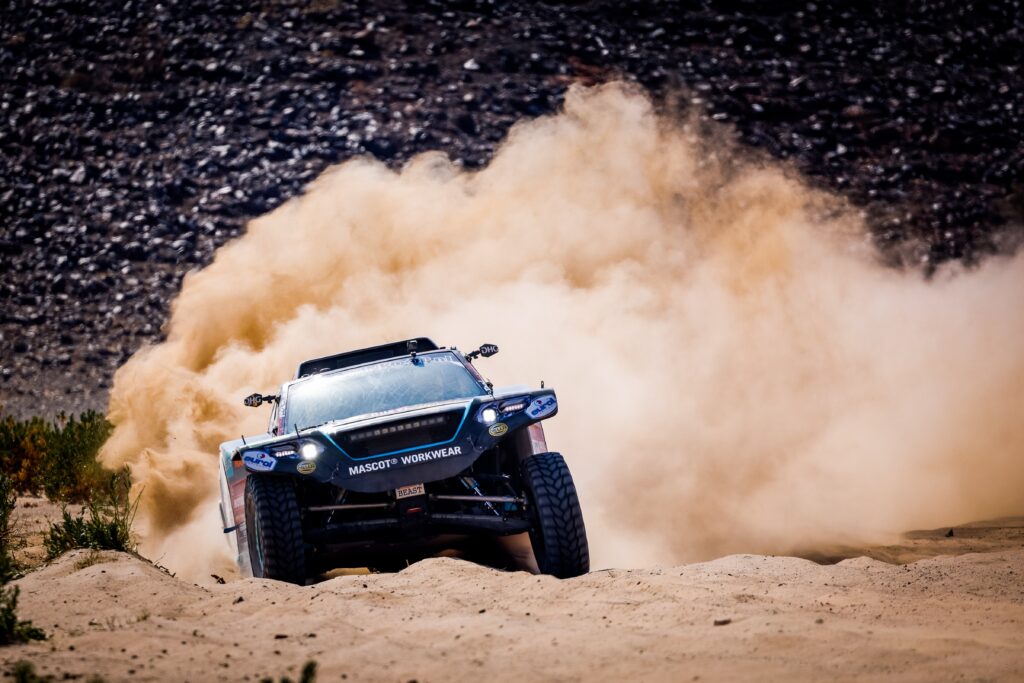 Another problem was that the system for in- and deflating the left rear tire did not work properly. As a result, Tom had to manually pump air into the tire. A wrong tire pressure was probably also the cause of the left rear tire puncturing in the dunes. "We had to change it and then we immediately removed the hose from the tire pressure system," said Tom.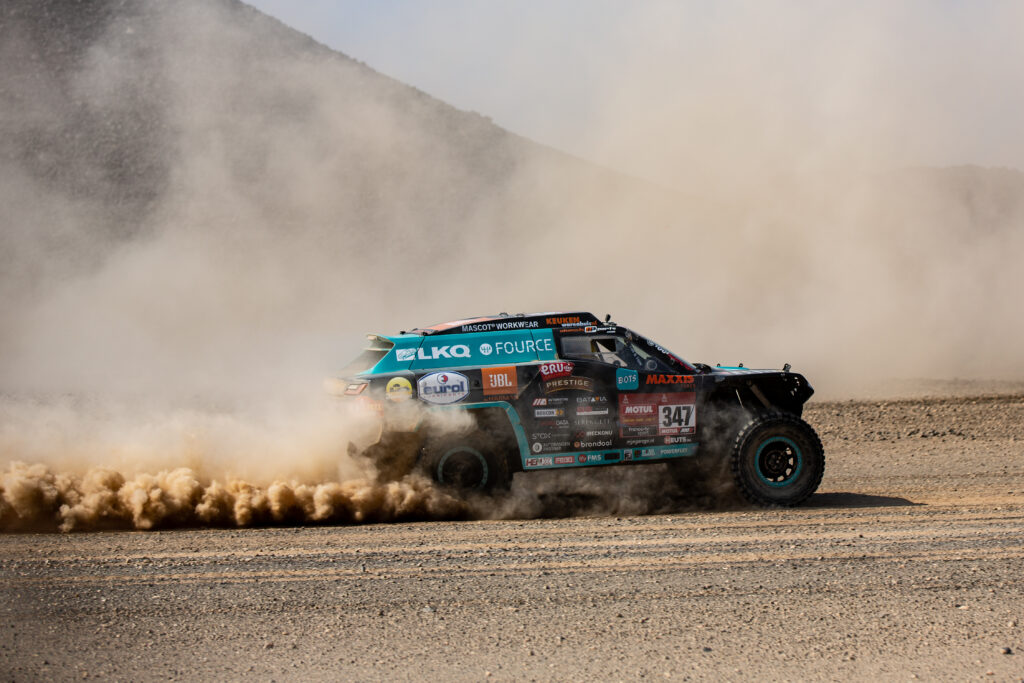 After the special stage there was still a connection of more than 250 kilometres by road to cover to Riyadh. The Saudi capital is the starting point of the fifth stage, which promises to be a lot slower and a lot more difficult, with a combination of tough dunes and sharp stones.