Tim and Tom Coronel can almost see the chequered flag
Only 365 kilometres are separating Tim and Tom Coronel from the finish of the 2017 Dakar Rally. The end is near!
Wednesday's stage having been cancelled, the Dakar field got underway for the tenth stage on Thursday. Once again, the stage was a demanding one with waypoints that were really hard to find. Many competitors got lost, but Tim and Tom made it through very well. There were, however, some minor issues with the buggy, so that the two arrived at the bivouac in San Juan well into the night.
"At half past one, we had finally made it to the bivouac. A little bit late," Tom looked back. "During the stage, we had a lot of problems, we had to replace two ball joints. For the rest, everything feels okay. Tim did a lot of work. He really is a skilled mechanic, I found out that much during the past few days. That guy really knows the buggies in and out. He helped me in a fantastic way, so that we were able to get going again a little bit quicker."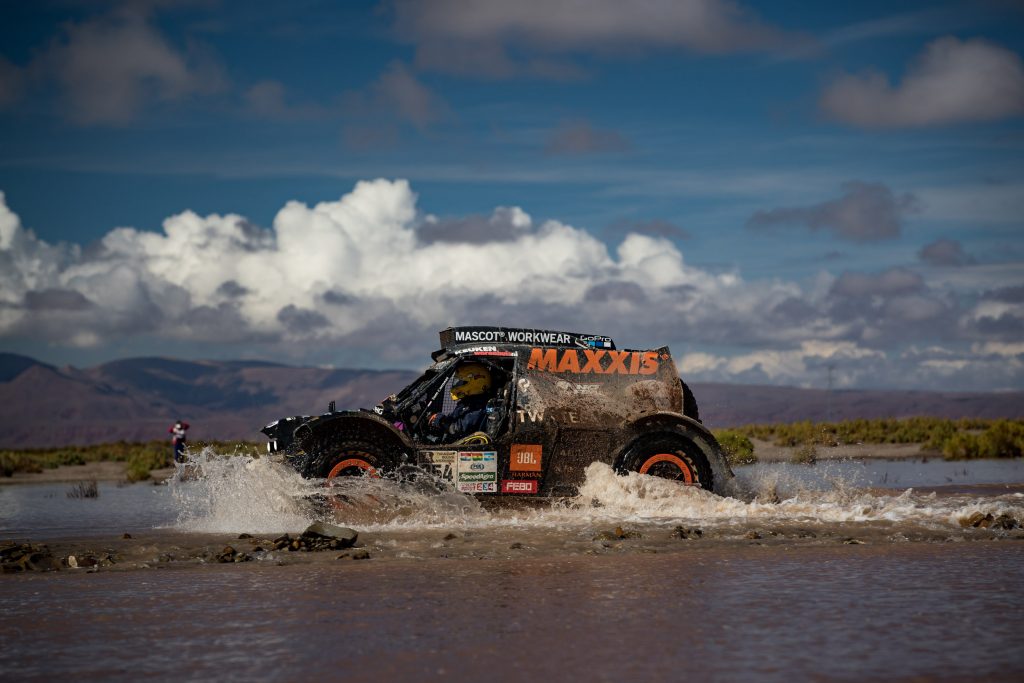 It was the left front ball joint that caused problems, as Tim explained: "We had quite some water crossings in the past days. As a result, the bearings needed replacement, but we never had enough time to change them. Moreover, the truck with the equipment arrived very late in Chilecito, so we didn't have any time there either. For the rest, the buggies are going well."
Fortunately, the end is near: "Today, we have the last serious stage and tomorrow, it is just a tour of the village, so we just have to hold on for a little while."
Friday, 13 January
Stage 11: San Juan – Rio Cuarto
Length: 754 kilometres, special stage 288 kilometres (trucks are covering an SS of 292 kilometres)
Friday the thirteenth! All superstitious competitors will fear this day, now that the end is getting near. The San Juan dunes in the first part of the stage can still provide difficulties. One slight mistake can get your car upside down. The second half of the stage has WRC like characteristics.