HA-'IL – For the fifth consecutive day, Tim and Tom Coronel made it to the finish of the Dakar Rally stage well before darkness fell. The brothers didn't have a trouble-free day, but by acting quickly and cleverly, they managed to limit the loss of time. As a result, the top 20 in the overall classification is still within reach.
From the outset, The Beast 3.0 appears to be perfectly at ease in the deserts of Saudi Arabia. While many competitors already hit trouble, Tim and Tom Coronel made it through almost without any issues. On the fourth stage, a pair of punctures caused some delay, but not too much time was lost. On stage five, different problems occurred, but the twins quickly dealt with these as well.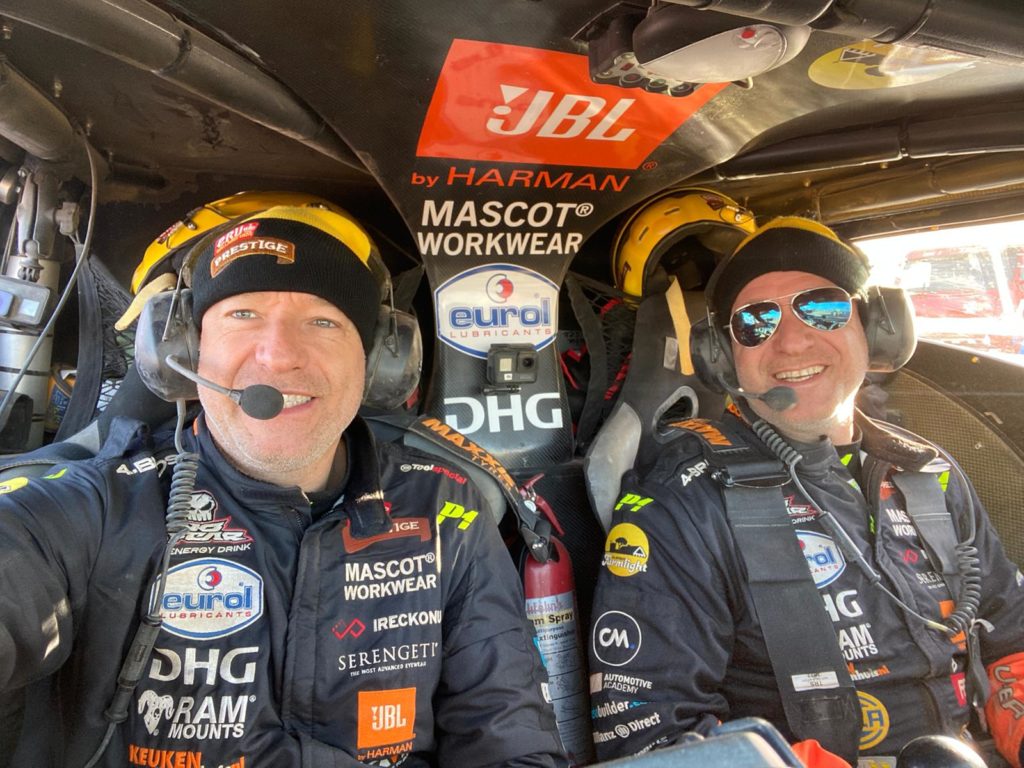 "We were in a nice flow straight away. We were able to overtake many people and we were going pretty fast," Tom looked back upon the opening kilometres of the stage. "Suddenly, we felt some strange vibrations and soon after that, we had lost our left rear wheel. We really thought: "What is going on here?" All the wheel nuts were gone and one of the screws was completely broken. Tim walked back a bit to collect the wheel from the dunes. Then, we took one nut from each of the wheels. Like that, we had four instead of five nuts on every wheel and we were able to continue like that."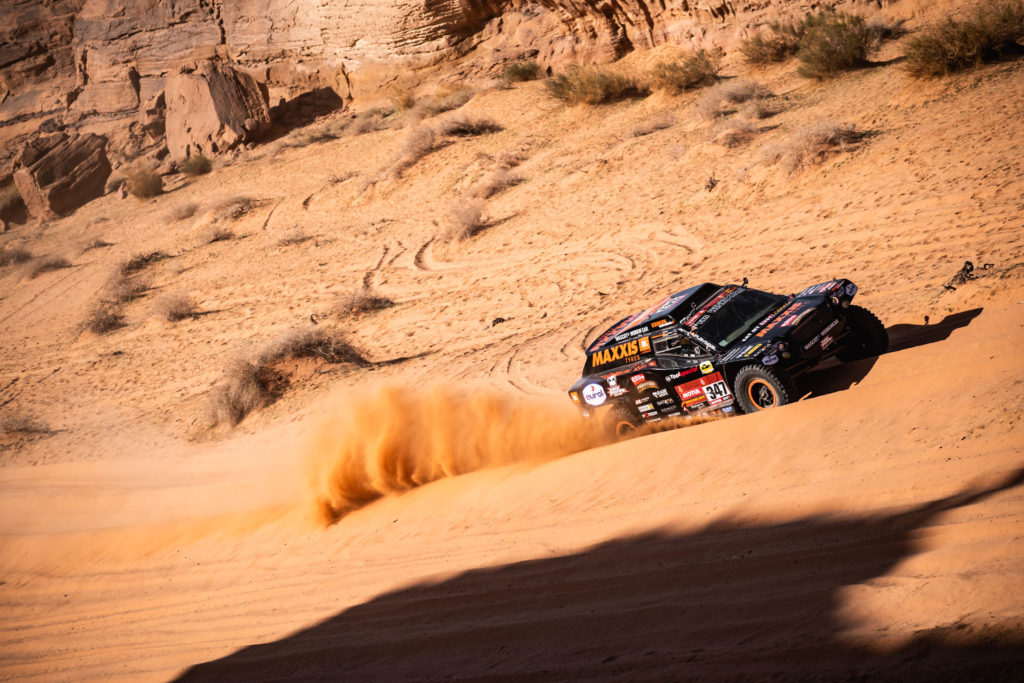 That wasn't the only problem, as Tim adds: "We also saw that the hose of the deflation system had broken. That made it much more difficult in the dunes. We stopped once to adjust the tyre pressure manually. Eventually, we lost around 15 minutes, so that wasn't too bad at all. Apart from that, we drove very nicely, the car ran like clockwork again. All in all, it wasn't a trouble-free day, but as long as our problems remain small and we can quickly get going again, nothing is wrong. That is day five in the books."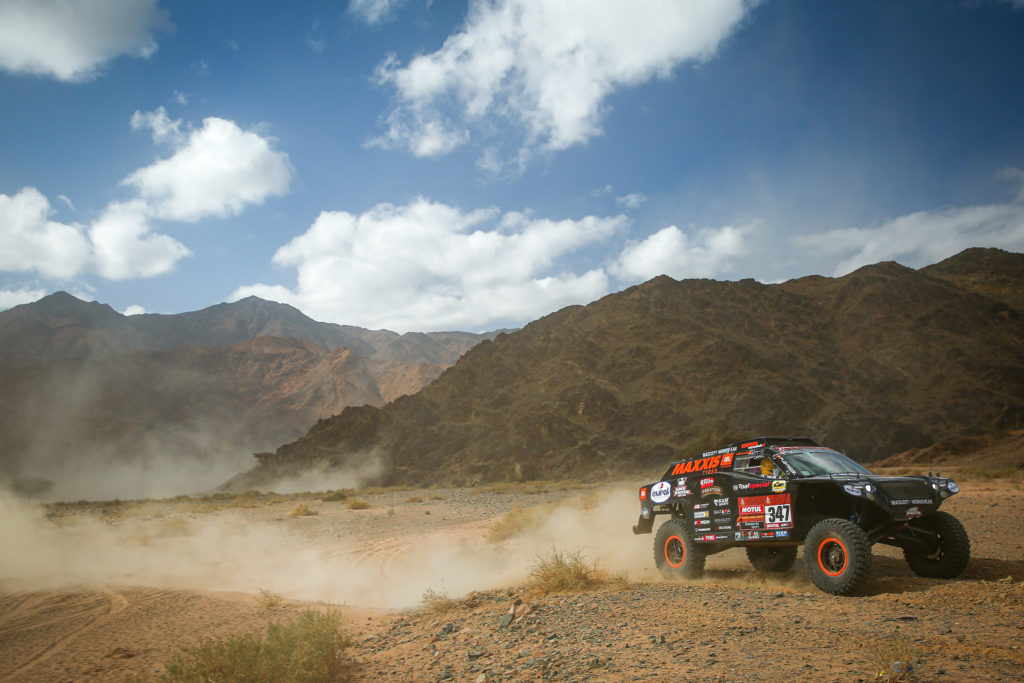 Stage 6: Ha'il – Riyadh
478 special stage kilometres
A day that is fully about off-road driving in the sand. After a relatively fast first part, the huge dunes will come into play. The reward is waiting at the finish: a rest day.