Tim and Tom Coronel masterfully complete last serious stage
Now, Tim and Tom Coronel really have the end of the 2017 Dakar Rally in sight. The brothers completed the final serious stage without any problems. Now, they only have a 64 kilometres long sprint to deal with.
After the problems earlier in the week, things have been going well for the Coronel brothers in the last few days. The eleventh stage went smoothly, in spite of the huge dunes the competitors had to deal with in the early part of the special stage. While many vehicles got stuck in the sand, Tim and Tom managed to fly over it. The buggy is ideally suited for such conditions, which was proven once again. A loose bolt in the closing stages didn't affect the good spirits.
"We made it to the finish before darkness set in, that was quite unique," a laughing Tom Coronel said in the bivouac. "The start of the stage was a section in the dunes. That all went very well, we made it through without problems. With 20 kilometres to go, a bolt came loose, but my excellent private mechanic Tim and I dealt with that quickly. All in all, it was a nice day. Tomorrow, there is only a brief run to conclude the party."
Tim added: "The dunes were no problem whatsoever. Many competitors got stuck, but our buggy was built for such conditions, so we were able to keep going. I was in front to choose the right tracks and Tom followed suit. The route after the neutralisation was beautiful. There, Tom was in front and I followed as a kind of fast breakdown assistance. At a certain point, I saw him stuck sideways in a corner. I shouted: 'Man, what are you doing here?' It turned out that a bolt got loose. We got it fixed within a quarter of an hour and then we had a relaxed run to the finish."
The ultimate goal that Tim has been working on for many years is now really getting near: "Making it to the finish with the buggies together with my brother. Now, it really looks as if that is going to happen, but we aren't entirely there yet. In the Dakar rally, anything can happen. On the final kilometres, we will mainly be enjoying ourselves. Let's take on that final stage!"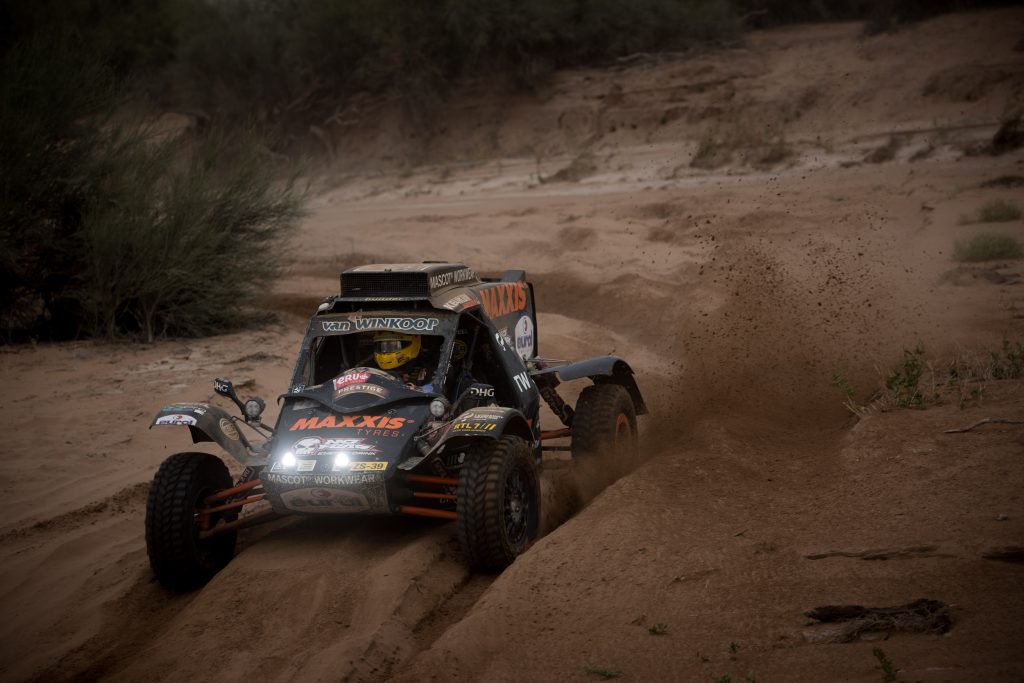 Saturday, 14 January
Stage 12: Rio Cuarto – Buenos Aires
Length: 786 kilometres, special stage 64 kilometres
The adventure has come to an end, the heroes are about to be crowned. The final special stage of 64 kilometres shouldn't be a problem. The environment, the fans and the equipment can finally be enjoyed, and then, there is a long road section of over 700 kilometres towards that coveted podium and the wide-open arms from the loved ones!