AL WAJH – The 2020 Dakar Rally 2020 is go! There wasn't any time for the competitors to quietly get used to the new environment, because the opening stage was quite a saucy one already. Several top-line drivers got it wrong and already lost time. Tim and Tom, meanwhile, did fine with the brand-new Beast 3.0 and finished in a creditable 37th position.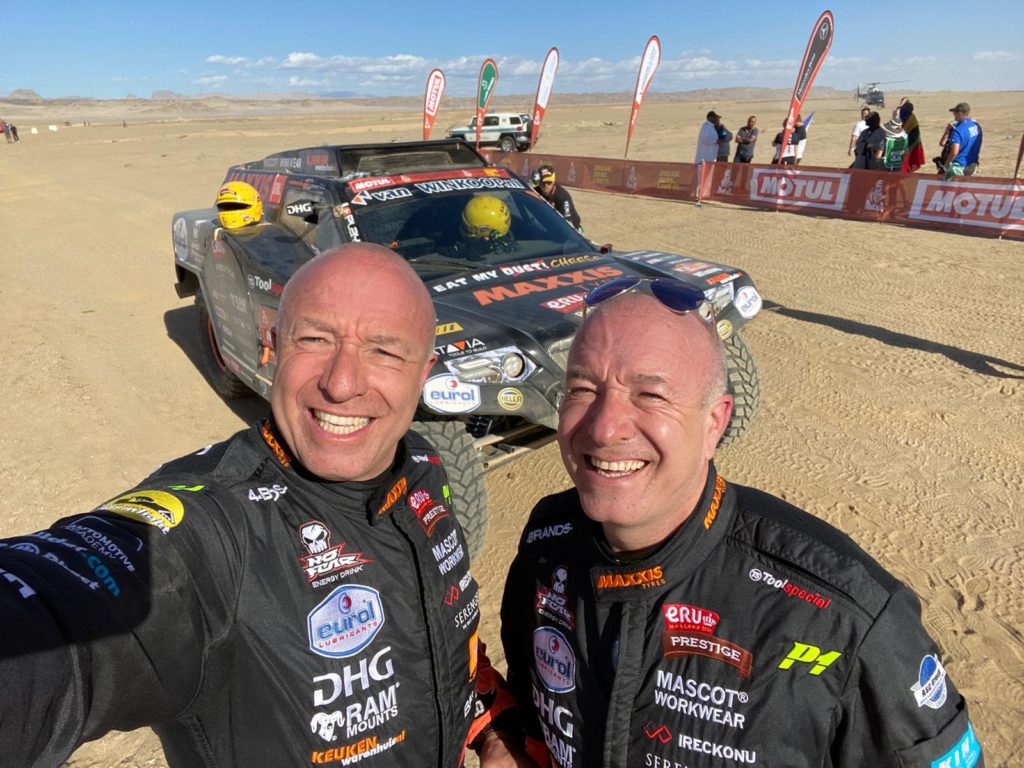 The opening day of the toughest endurance test for man and machine is always a challenge. This year was no exception with the Dakar Rally being held in Saudi Arabia for the first time and competitors having to deal with new terrain. Tim and Tom first had to find out what the handling of the fully new Beast would be like, but the brawny cars proved to be perfectly at ease in the Middle East. "That was the first one," Tim said at the finish with a huge smile on his face. "A first stage is always a bit thrilling. All the preparations went well and we were fully confident, but at the end of the day, this is what it is all about. We started easily to get a feel for the handling of the car. As the stage went on, we steadily increased our pace. The split times reflected this as we made more and more progress. All in all, it was a good start."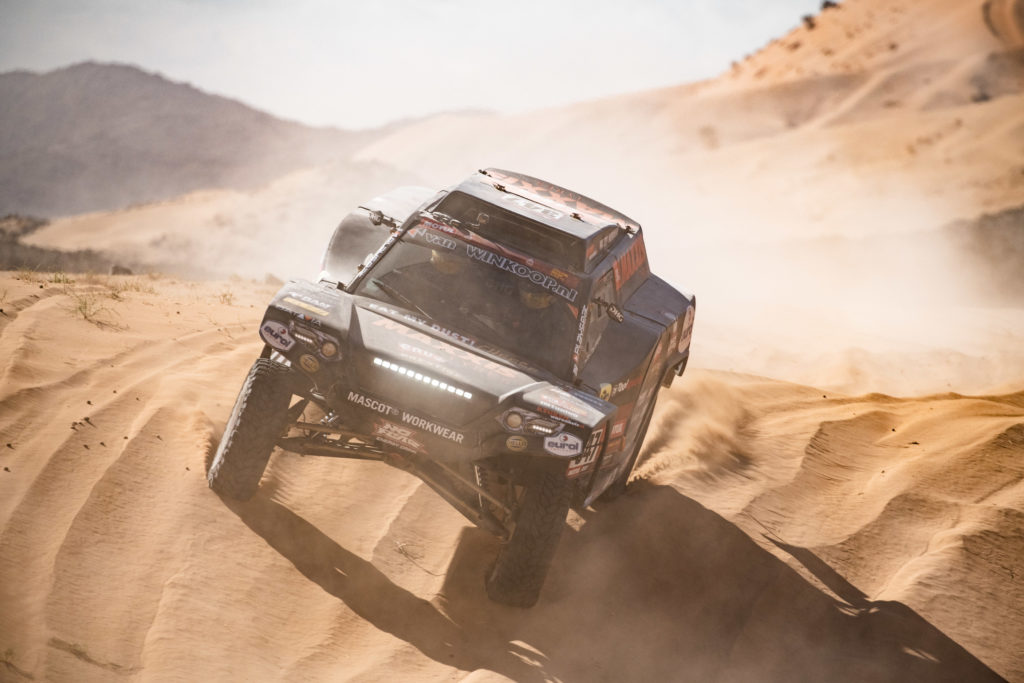 Nevertheless, it wasn't all plain sailing, as Tom admitted afterwards: "The surface was quite tricky with large stones among the sand. Somewhere, we must have overlooked one because the floor is heavily damaged and there is a large hole in it. Apart from that, it felt nicely, navigating went well, too. I think that we were fairly spot-on. Tim was driving superbly, he increased the pace more and more. Towards the end, I even had to calm him down a bit. So yes, a nice start."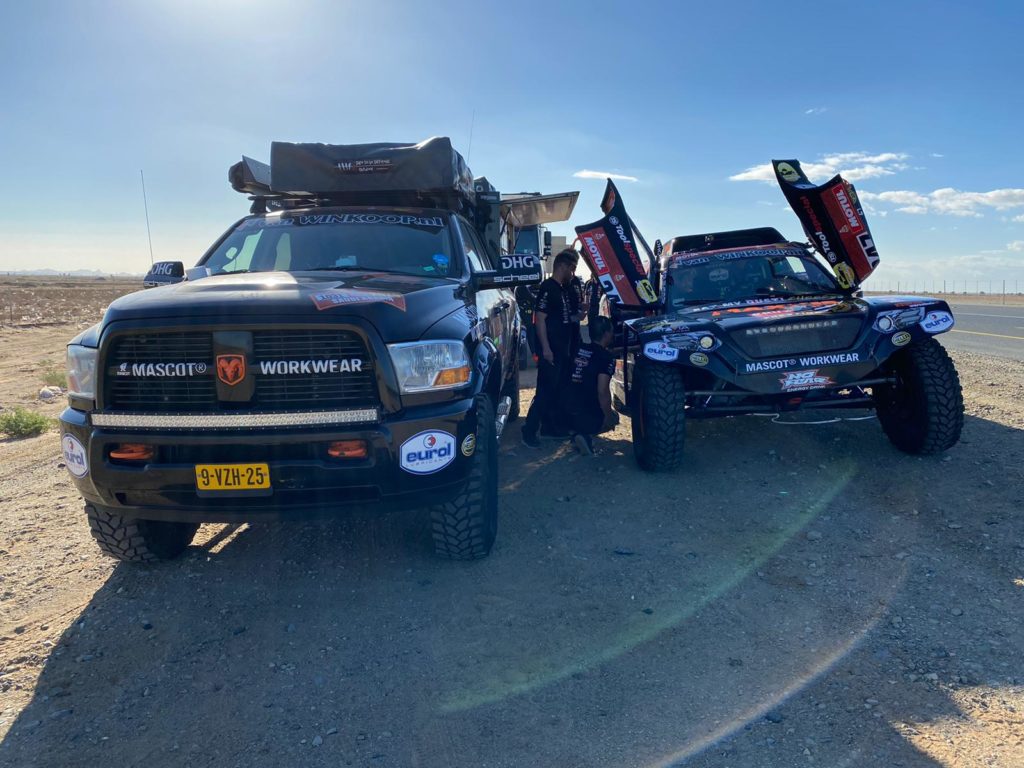 Stage 2: Al Wajh – Neom
367 kilometres special stage
A day full of tracks and fast sections. Nevertheless, the co-driver is playing an important role as taking a wrong track will make you lose a lot of time. Again a good way to get to know the Dakar's new environment.