SHUBAYTAH – For the third consecutive day, Tim and Tom Coronel didn't make it through the Dakar stage without damage. In the shortened tenth stage, the duo rolled their car, The Beast 3.0. Due to a huge sand storm, the stage was stopped early and the competitors were allowed to take the public road to reach the bivouac.
.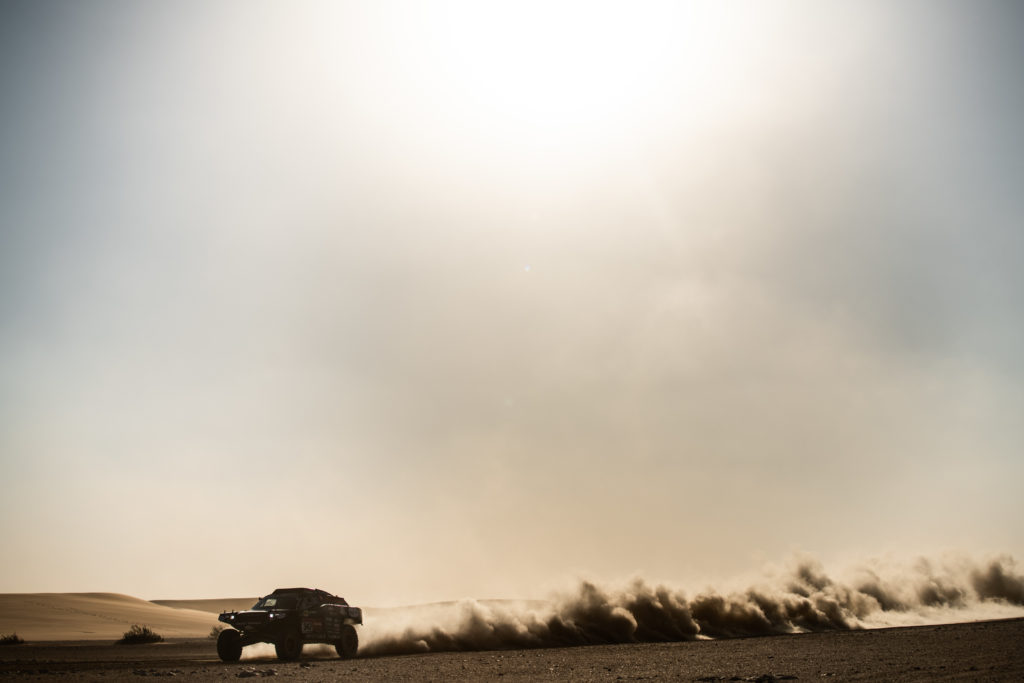 After the almost faultless opening week, it is considerably more demanding for the Coronel brothers in the second part of the toughest endurance test for man and machine. After a problem with the suspension on Sunday, a broken rollbar followed on Monday. Both times, the duo made it to the finish without losing too much time. On the tenth day of the rally, it went wrong again, once more resulting into considerable damage.
.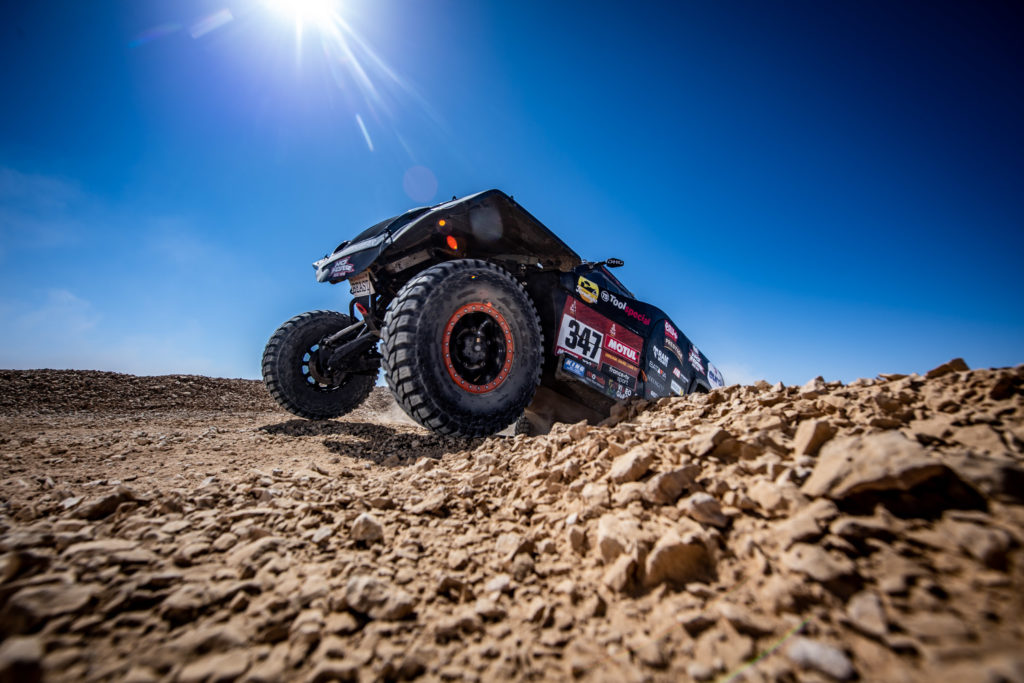 Tim explains what had happened: "We were going nicely in the dunes. In fact, things were going really well. At a certain point, I was going slightly too fast over a dune and we rolled down just like that. We were upside down before I knew it. Thankfully, The Beast was quickly back on its wheels. However, there was quite some damage: the side window was missing and the entire rear bodywork was damaged. We could collect the dock boards and the tow ropes quite a bit further away. We simply did an Alonso," he said with a wry smile.
The brothers have to try to repair the damage themselves as the incident occurred on the first part of the marathon stage. No assistance is allowed in the bivouac, meaning that the competitors have to do the work themselves. That promises only little night rest for the twins.
.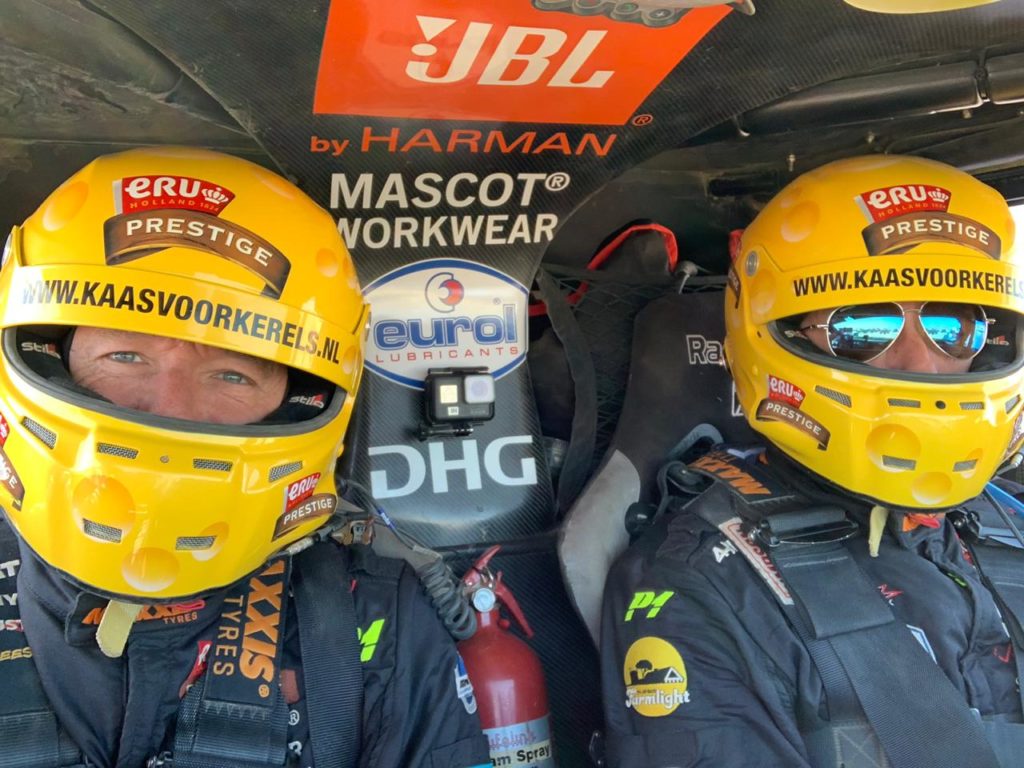 Stage 11: Shubaytah – Haradh
379 special stage kilometres
The second part of the marathon stage. The opening session is spectacular with 80 kilometres of beautiful dunes. Then, the tracks are better, but a mistake is always looming.