WADI AL DAWASIR – Tim and Tom Coronel got off their second week in the 2020 Dakar Rally in a solid way. However, the stage will go down into the history books as a particularly sad day: motorcycle rider Paulo Goncalves died of a cardiac failure.
Multiple stage winner and former podium finisher Goncalves fell halfway through the stage. Later, the organisation announced that he had had a cardiac failure. On-site cardiopulmonary resuscitation efforts were to no avail. "A huge drama, terrible to hear. Our feelings go out to the family and those who were close to Paolo," Tim says when told about the news at the finish.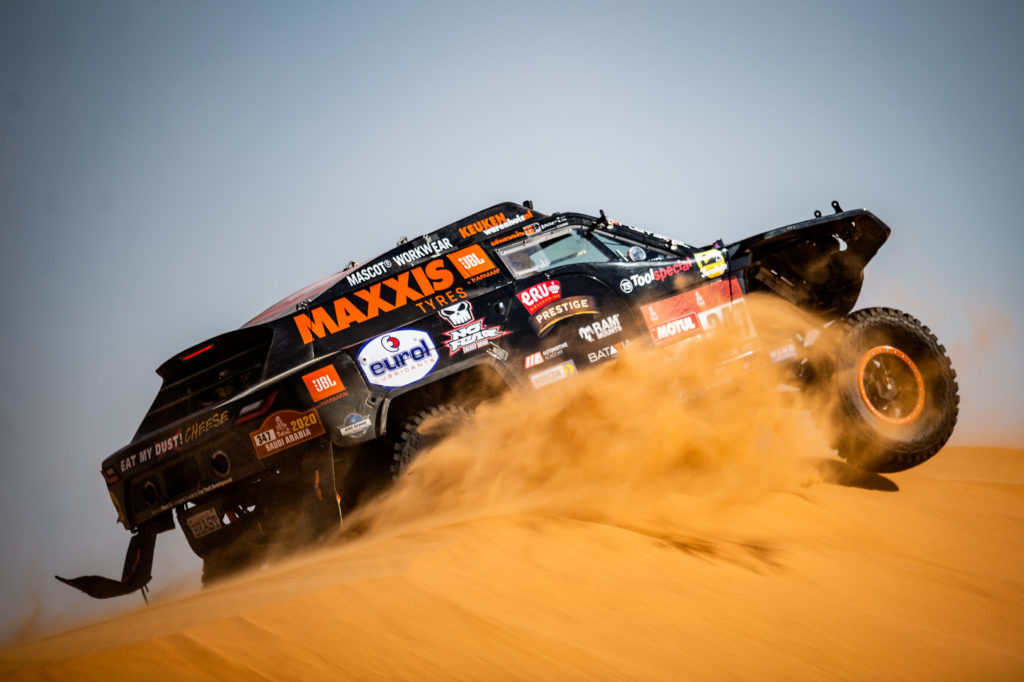 .
During the stage, the twins had little knowledge about the incident and concentrated on their own challenges. "During the first part in the dunes, our tyre pressure was a bit too low. The tyre came off the wheel and we had to change the wheel at the top of a dune because of that," Tom looks back upon the only issue during the day. "For the rest, everything went very good, all pretty easily. The dunes were very cool again, some sneaky little things here and there, but we didn't let them catch us out. To be honest, the stage actually was a bit boring, everything just went very smoothly and well. But that is where danger is just around the corner, so we remain focussed."
.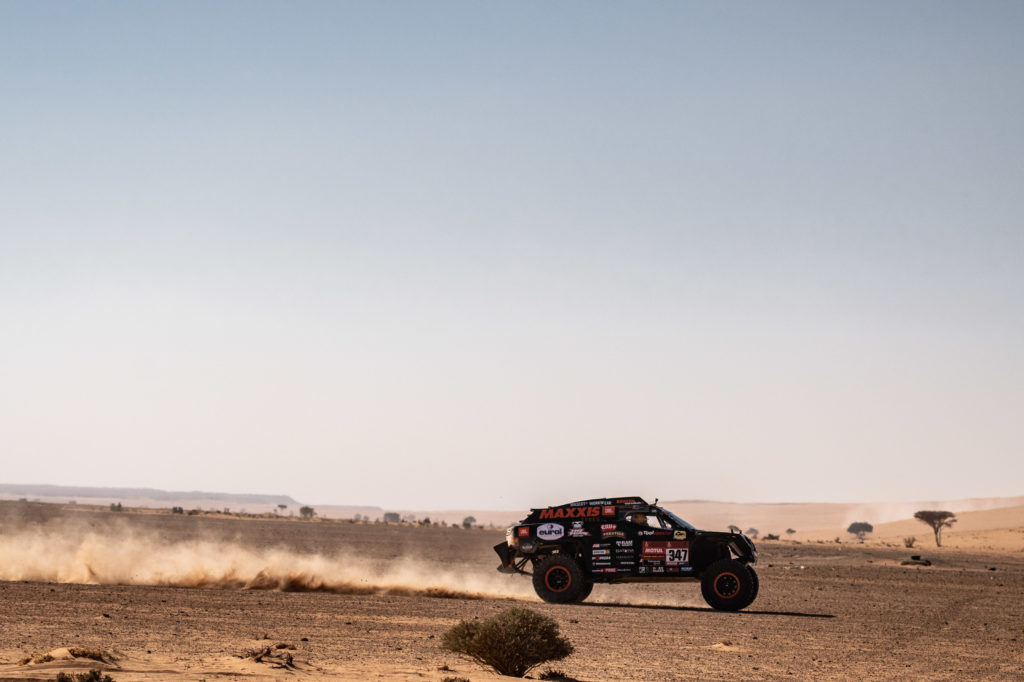 Once the dunes were passed, there were some ultra-fast tracks: "Flat-out across some really big flat sand areas," Tim reports. "Our car did exactly 160 km/h. Cars around us were going at 180 or 190, so they were able to overtake us quite easily. In the dunes, however, we were better again and we made up positions. Our Beast is simply not made for those straight tracks, but if these dunes are an appetizer of what is still in store for us, it is going to be a fantastic week. What a landscape here, unbelievable!"
.
The fact that the car is running pretty smoothly through the rough terrain obviously makes Tim very happy: "It is magnificent what the guys are able to achieve with it, hats off to them! Working until late every night and getting little sleep and still ensuring that it is ready like it is every time, that is really awesome!"
.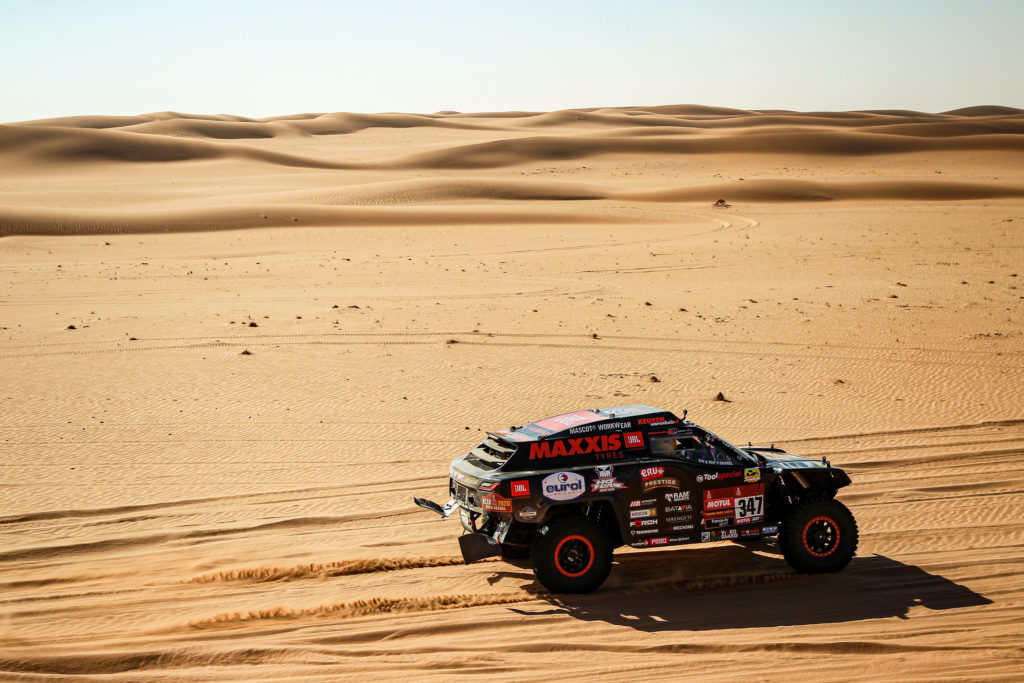 Stage 8: Wadi Al Dawasir – Wadi Al Dawasir
474 special stage kilometres
A loop towards the south, with mountains, canyons and, of course, dunes. Speed junkies can eat their hearts out with a straight of forty kilometres, all flat.