HARADH – Rocks and dust were the main elements in the ninth stage of the 2020 Dakar Rally. The first part of the stage in particular put a huge load on the material. Tim and Tom Coronel didn't have an entirely trouble-free run, but again finished nicely in time.
.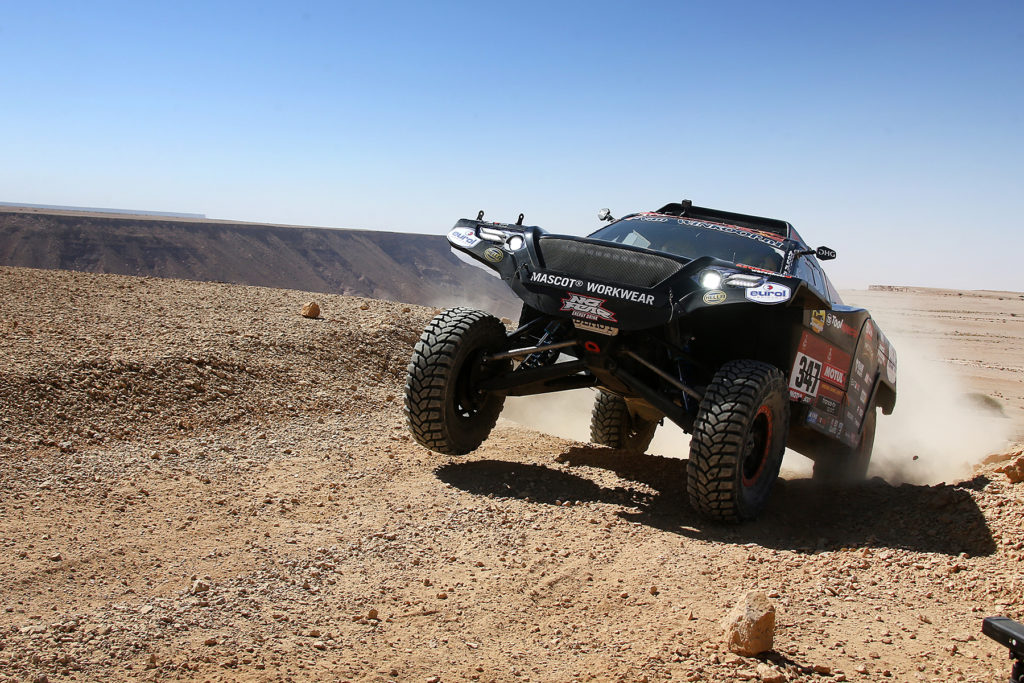 After the stage on Monday, the team's mechanics were working until the wee morning hours to repair the damage. During the stage, the brothers had hit a rock and incurred major damage to the rear suspension. By driving cautiously, they made it back to the bivouac in time, but hard work was required to get The Beast back in shape for the start of the stage on Tuesday. After a long night, the car was entirely ready again for yet another demanding day. Unfortunately, this day, again, didn't go without trouble.
.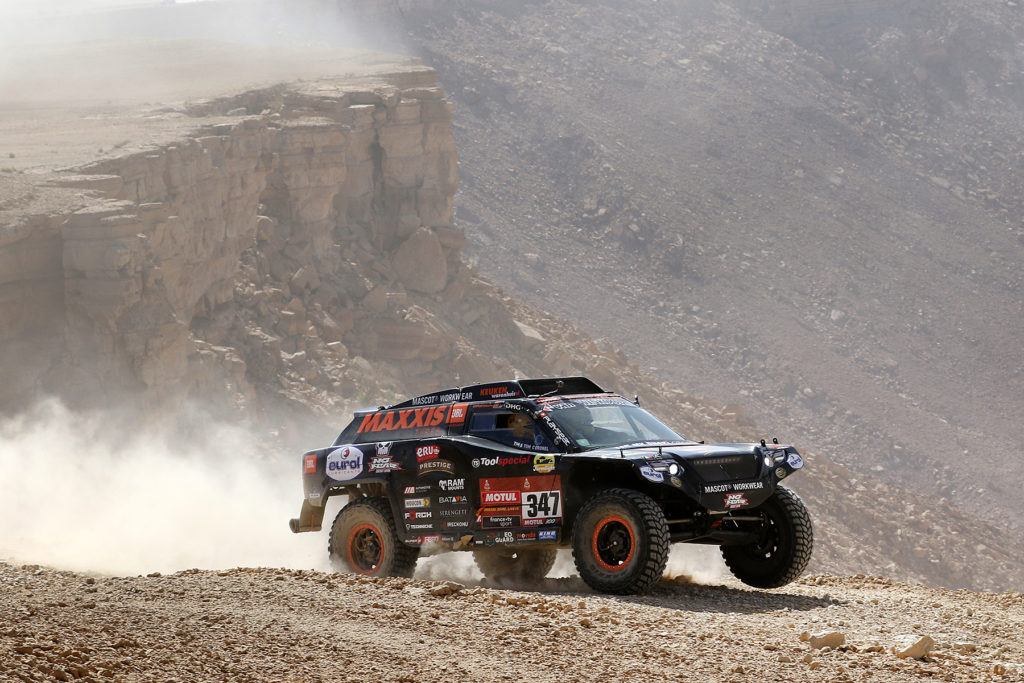 Tom looks back upon the stage: "First of all, huge compliments to the guys, they have done a fantastic job in getting The Beast back in excellent shape. The start of the stage was like a trial with nothing but rocks, we were being shaken up and down, left and right. There, we drove really cautiously to avoid any punctures. People were changing wheels everywhere around us, but we made it through. It was really shaky, it felt as if the fillings were falling from our teeth! After the neutralisation, there was above all a lot of sand, that was tough for the car. The long flat-out tracks don't really suit us, what we need are dunes. On the fast parts, we were losing time, but we were better on the technical parts."
.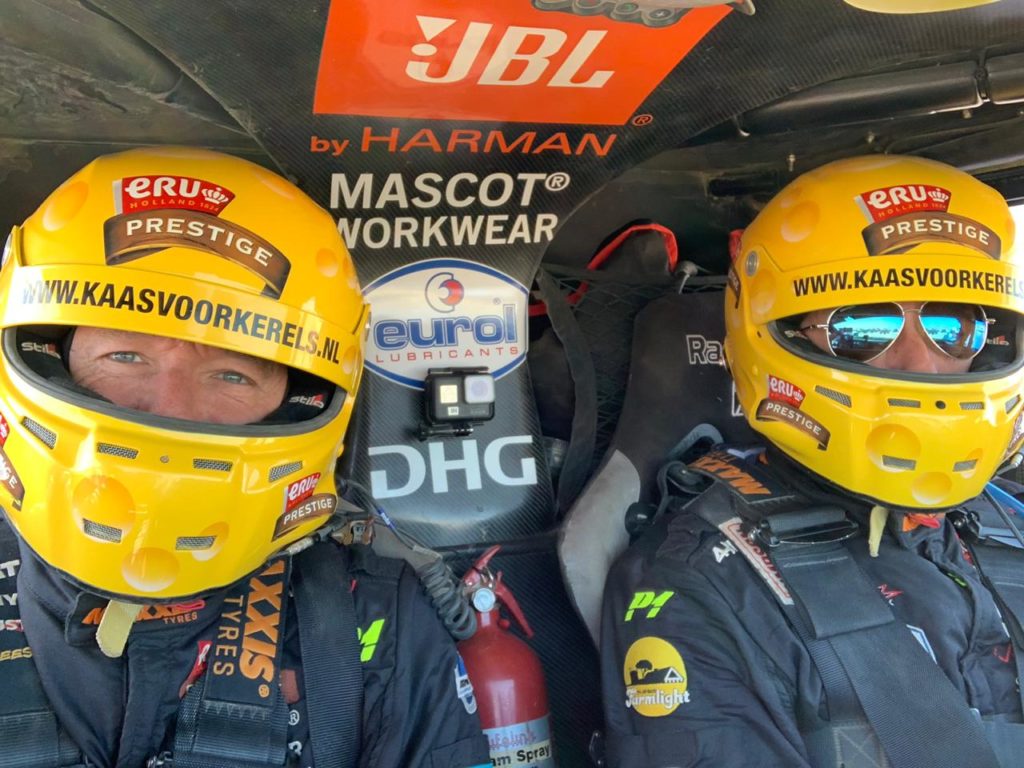 In spite of the decent finish position just outside the top 30, it wasn't a trouble-free stage, as Tim readily admits: "On the final part, we suddenly had the impression that the handling of the car had changed. Therefore, we backed off a bit on the final 150 kilometres to the finish, because we were worried that something could break off. We didn't get out of the car to have a look, but once we had finished, it turned out that the rollbar was broken. It already felt really loose on the rear, so we were a bit lucky to have made it to the finish like this in the first place. But again a day in the books and again at the finish before dark. We are still on schedule!"
.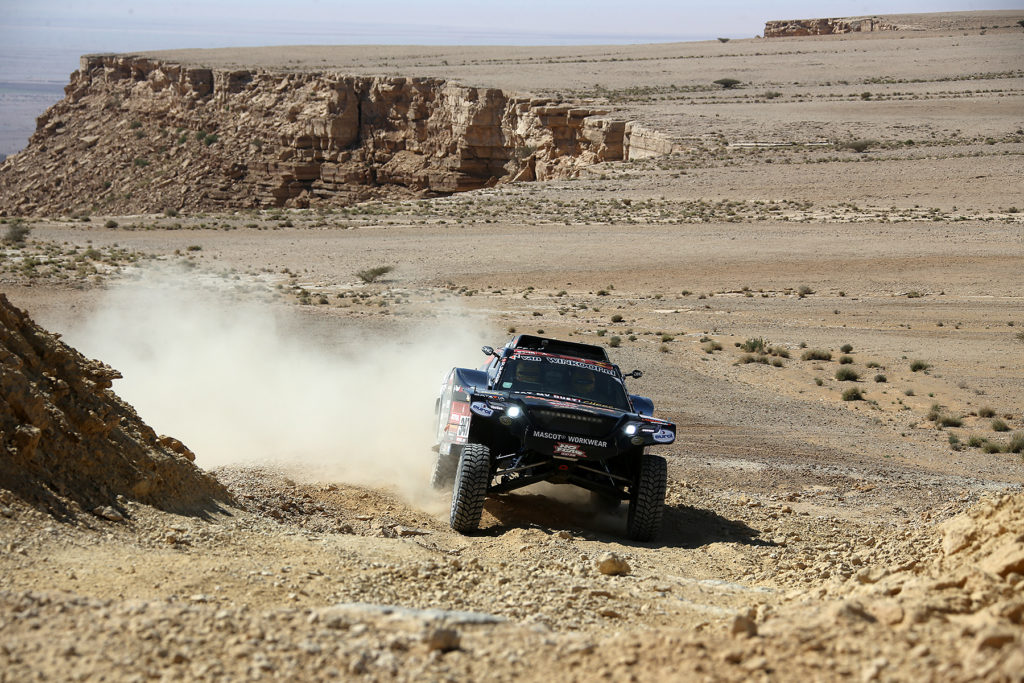 Stage 10: Haradh – Shubaytah
534 special stage kilometres
Competitors are faced with the first half of the marathon stage. The first part mainly consists of off-road sections, but the final 30 kilometres are taking the competitors through the dunes. Once back in the bivouac, no assistance is allowed.