AL-'ULA – Tim and Tom Coronel have reached the finish of the fourth stage of the Dakar Rally at a very low speed. Not because there were any major issues on board of The Beast 3.0, but because the duo didn't want to take any unnecessary risks in what was a very tricky stage.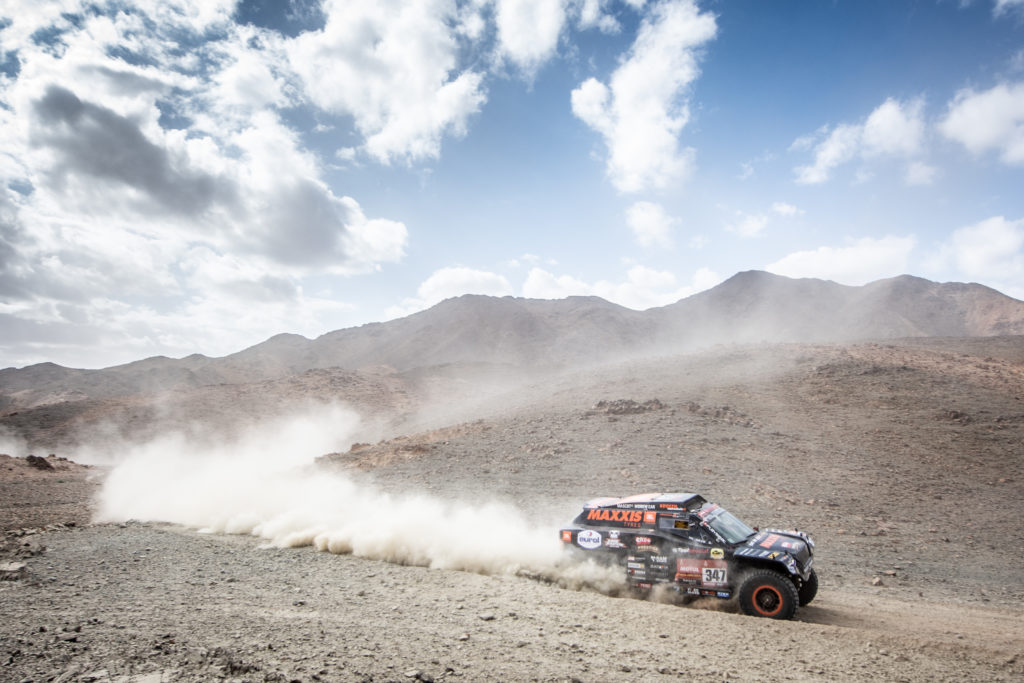 Punctures are having a huge effect on the 2020 Dakar Rally. The big, sharp stones on the tracks have caused huge problems for many participants already. With clever navigation and skilled driving, Tim and Tom had still made it through without any issues. On the fourth day, however, the brothers got their share of punctures, too. The duo had to get out of the car to change a tyre twice. Still, they cleverly steered clear of any further issues and made it across the finish line just before darkness. Eventually, the duo finished in 31st place, one hour and 15 minutes down on the winners. Problems for other teams still enabled them to move up to a provisional 21st place in the overall standings.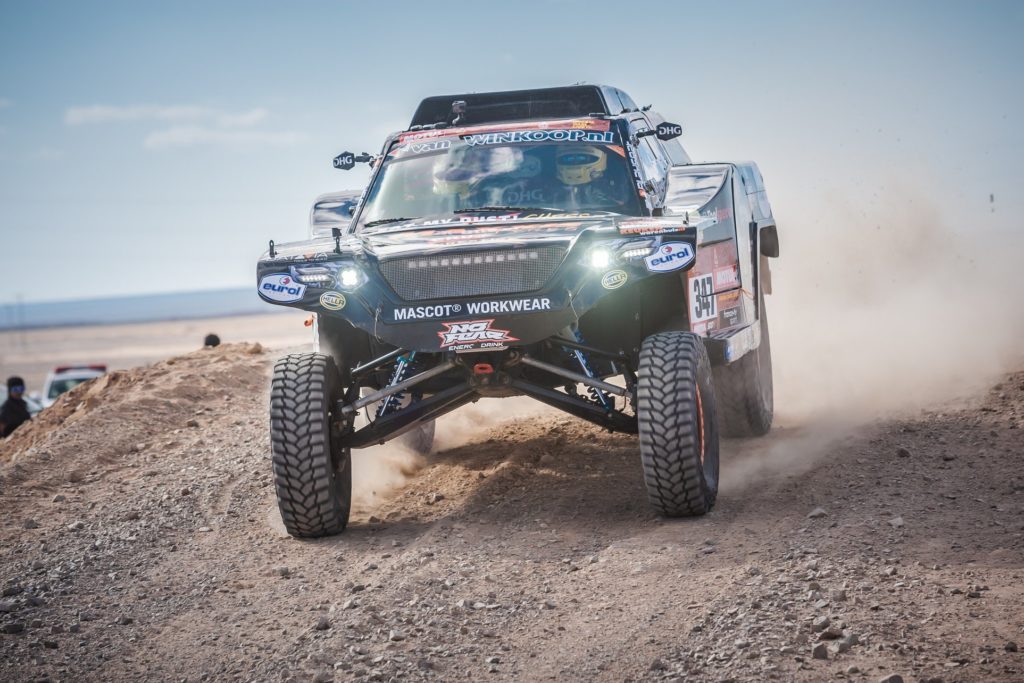 "For a large part of the day, the track was a rocky one," Tom reports at the finish. "Twice, we incurred a puncture, we hit a big stone really hard. Simply bad luck, nothing to do about it. On the stage, it was mayhem: there were teams stuck with punctures everywhere. We stopped to help every now and then but many competitors simply didn't have any tyres left and all they could do was to wait for assistance to arrive. For us, that was a wake-up call. Therefore, we drove really slowly for the final 100 kilometres, because we had also used our spare tyres already. We just cruised to the finish, but that doesn't matter. A finish is a finish, that is what counts."
Tim adds: "Wow, wow, wow: what a stage this was! We have seen so many cars that were stuck. I think we really played it in a clever way. Sometimes, you just have to be patient and cruise to the finish in a relaxed way. We did that perfectly. Thankfully, we made it to the finish just before darkness fell. Ten minutes later, and you couldn't see a thing anymore. I am super happy that we just made it, because good luck if you still have to make it to the finish in the dark."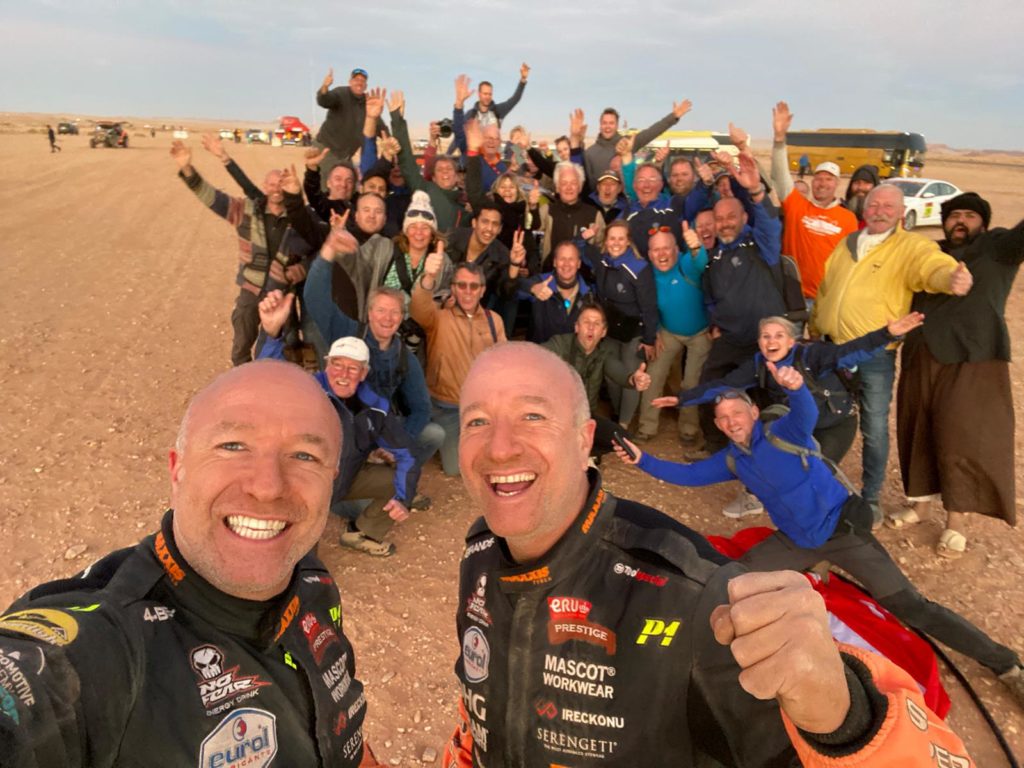 Stage 5: Al-'Ula – Ha'il
353 special stage kilometres
A day full of sand and rough terrain that makes navigation difficult. Less demanding than the previous days, but huge sand dunes are making the track challenging. A mistake during a climb or a descent can easily mean the end of the Dakar Rally.