Tim and Tom Coronel were so enjoying the third stage of the 2023 Dakar Rally that they regretted that it had to be stopped at 377 kilometres (out of 447). Rain, hail and thunder storms forced the organization to make that decision. "We saw lightning flashing left and right around us," said Tom, on his way to the bivouac in Ha'il.
At the point where the race was stopped for the cars, Tim and Tom had set the 21st time with their Century. "I think we did well," said Tom. "We drove smart, had no punctures, navigated well. There was a plain in the course – super beautiful by the way – where it was very difficult to find the route. I think a lot of people have lost time there."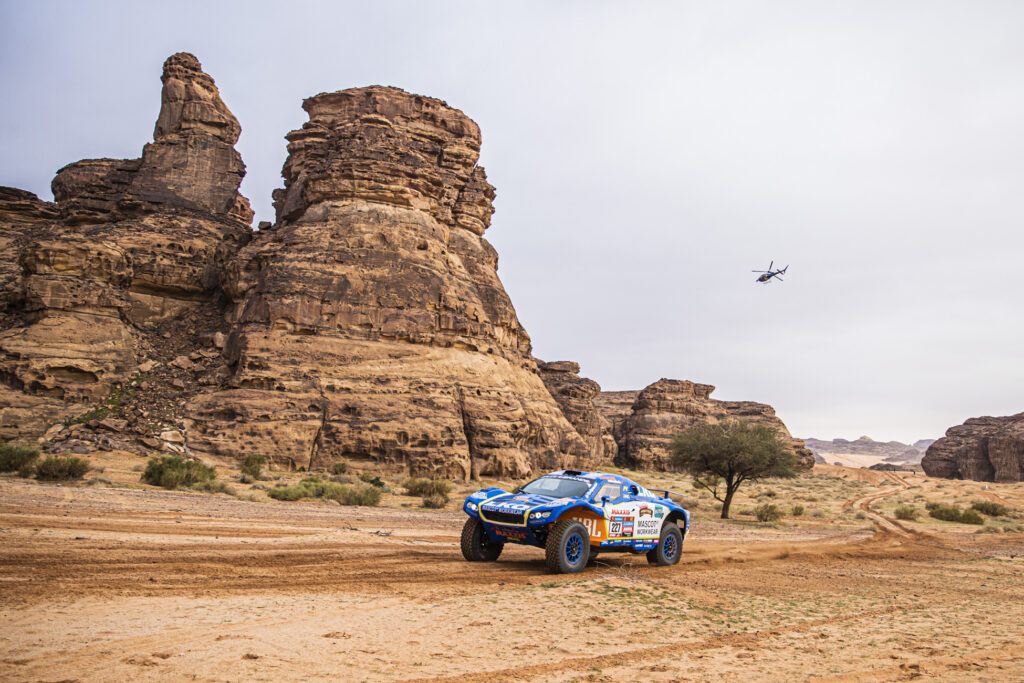 The course of the third stage was breathtakingly beautiful, Tim and Tom agreed. "It's a shame it was stopped, because wow! So beautiful. Big rocks with sand in between. It was tough on the car. It had to work hard and also drank a lot", noted Tim, who was back at the wheel today. "It was a lovely day. The car feels better and better."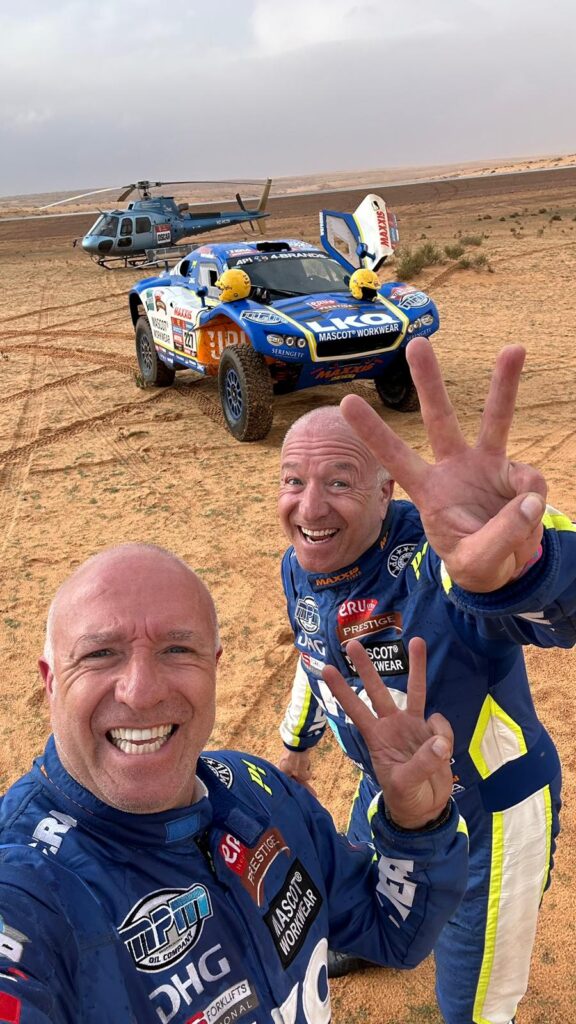 "We were able to maintain a good pace," adds Tom. "We recognized many of the parts we drove from previous years. Maybe not exactly the same, but this region, this landscape. Like very deep dunes, super steep down. Awesome."
The stage win of the shortened special went to Guerlain Chicherit. Coronel and Coronel conceded only 26 minutes to the Frenchman. Sébastien Loeb, last year's number 2, and Carlos Sainz, who started the day leading the general standings, lost a lot of time due to punctures, mechanical breakdowns and navigational errors.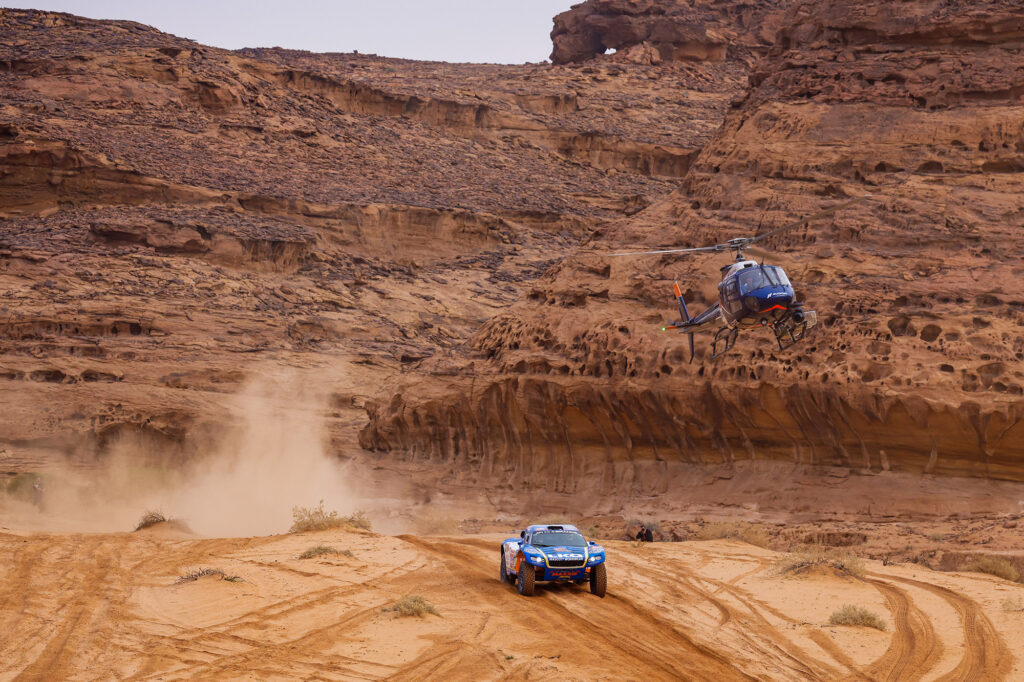 In the bivouac of Ha'il, the participants face a wet night. The fourth stage, which starts and ends in Ha'il, will continue as usual for the time being. The special stage is 425 kilometers long.