In the first stage of the 2023 Dakar Rally, Tim and Tom Coronel were immediately thrown into the deep, as Tim described it. Due to heavy rainfall in recent days, the sand in the 368-kilometer special stage had become thick and heavy. It was hard work for both the Century and the brothers. They set the thirtieth fastest time, 34 minutes behind stage winner Carlos Sainz.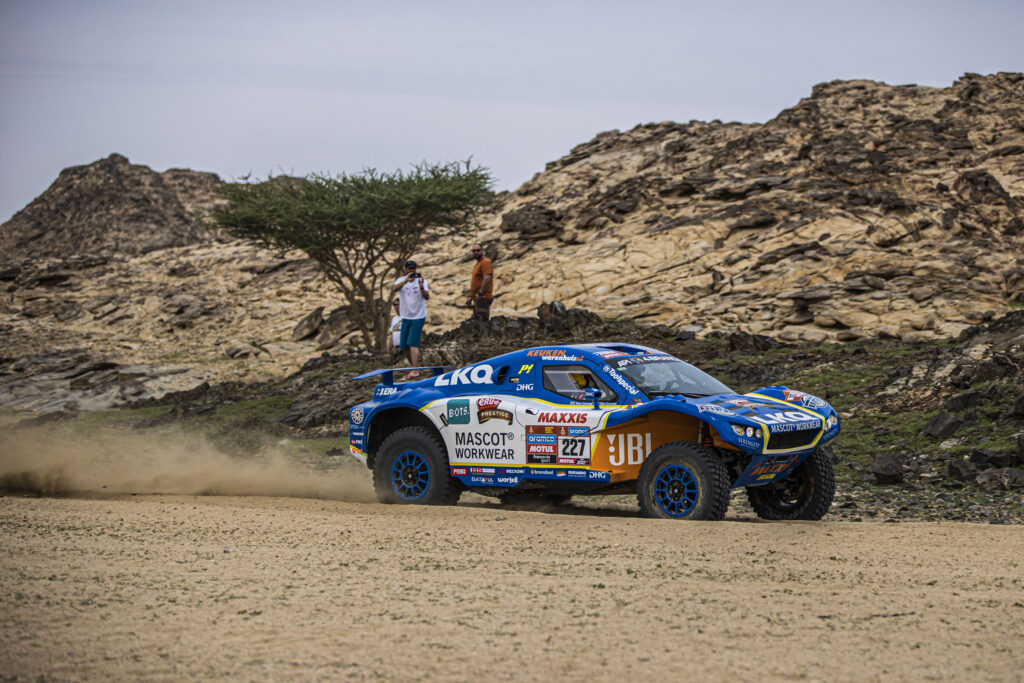 "It was quite a tough first stage", said Tom. "Because of the rain, the sand had become very compact. It was clear the car had to work really hard. Still, we may have been a little too careful. It could have been a bit faster, especially in the stony sections."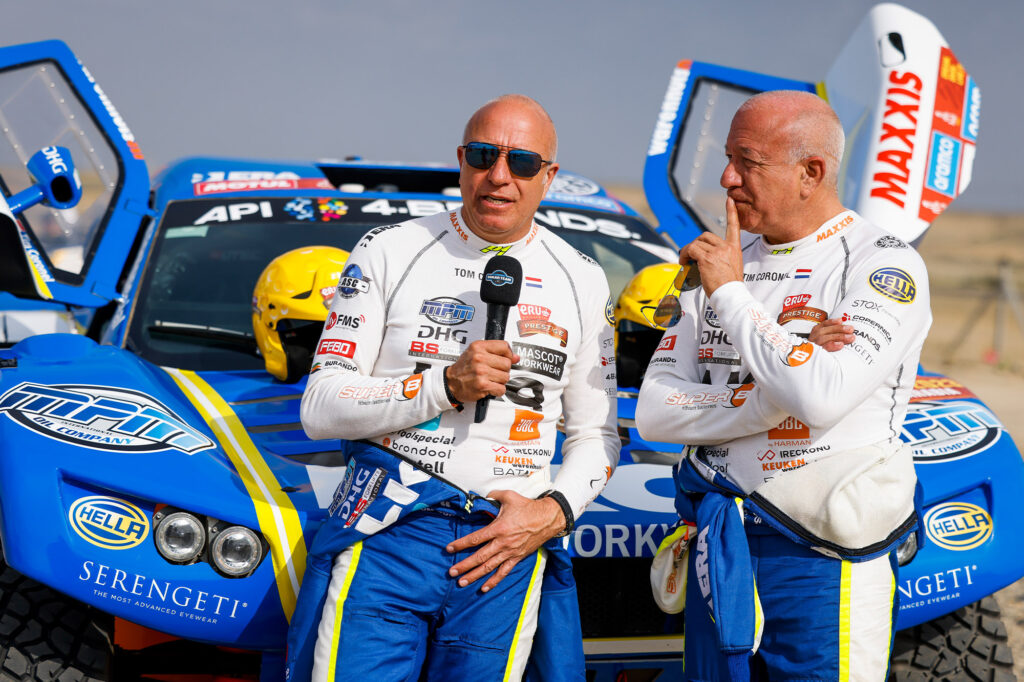 The stage, with start and finish at the Sea Camp, had a bit of everything. In the first part, the course mainly consisted of gravel paths, gradually more sand and even some dunes came in. "Everything was in it", Tim saw. "We were immediately thrown into the deep. But we were comfortable with it. In the beginning we were held up a bit by a series of SSVs that had started in front of us. We are faster on the straights, but you have to be able to get past them. We lost some time there."
The brothers lost nothing with navigation, Tom believed. "We saw a number of cars take a wrong turn, where we were right. The road book was perfect by the way. Accurate to the kilometre. We had to search twice, but that didn't take much time."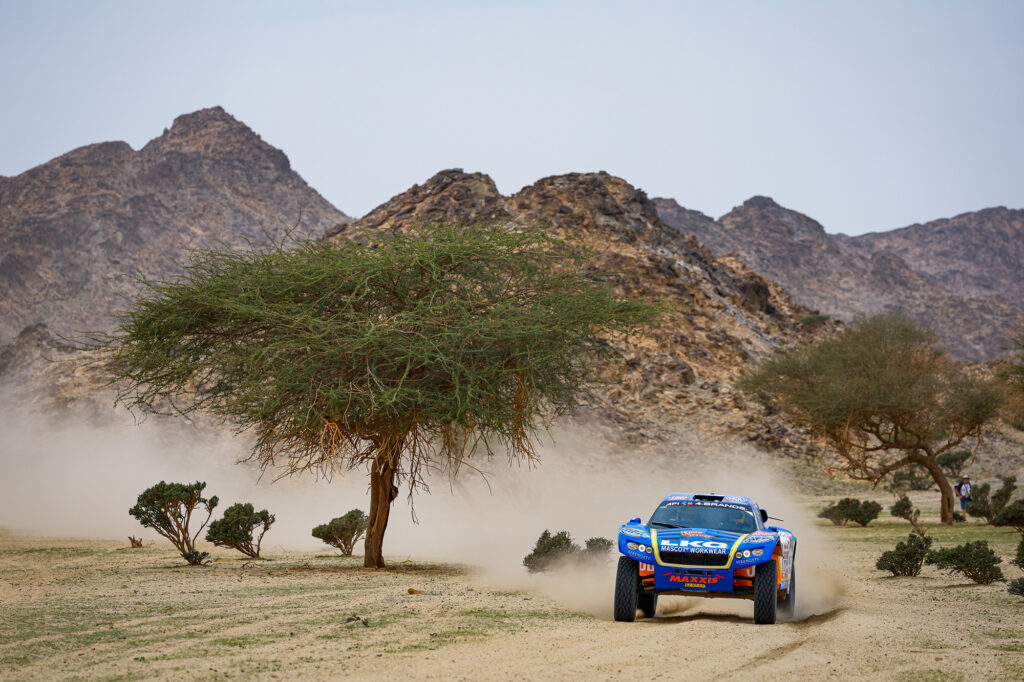 In the final phase of the race, after the second neutralization (a part on an asphalt road where the clock is stopped), the Coronel brothers competed with Carlos Checa and Juan Yacopini, coming out on top.
At the finish Tim and Tom heard that the car of their teammates Michel Kremer and Thomas de Bois had caught fire at about 70 kilometres into the stage and was burnt down to the ground. "That is very frightening and terrible for the whole team, but luckily Michel and Thomas were able to get out in time."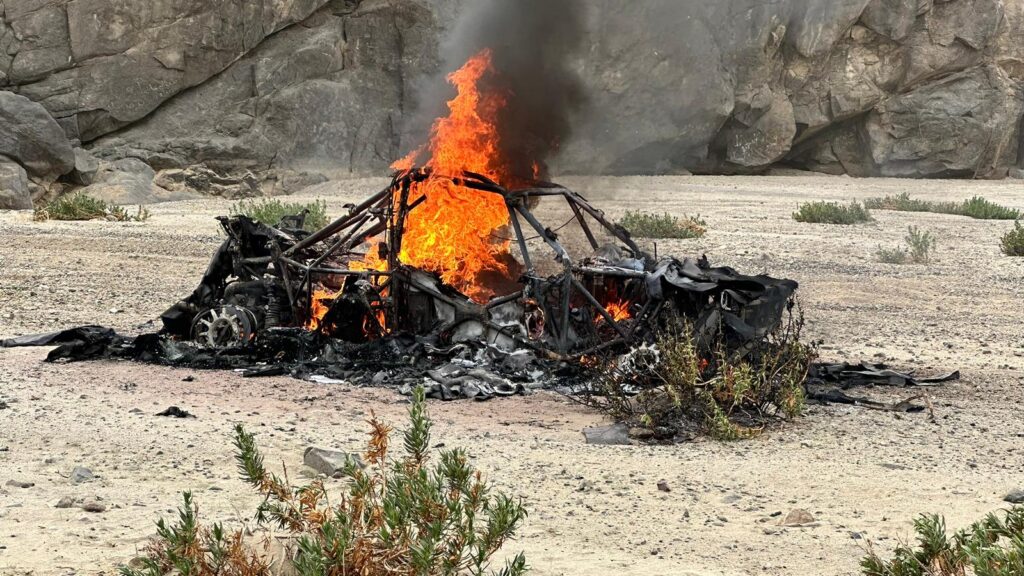 Tim and Tom Coronel will take the second stage tomorrow, from the Sea Camp to Al Ula, with a special stage of 431 kilometres.