The Century didn't budge, but the tyre did. At 50 kilometres to the finish of the fourth stage of the Dakar Rally 2023, Tim and Tom Coronel went in too enthusiastically. A bend in the sand caused the tyre to pop off the rim. "We wanted a little too much and there was a limit."
Nine times out of ten there isn't a problem, but not this time. It wasn't a disaster either, it took only three minutes. Peanuts in a race like the Dakar Rally. Tim and Tom haven't hit the real limit of the car yet. It did not falter once even in this long (425 kilometres) and – due to yesterday's rain – heavy stage.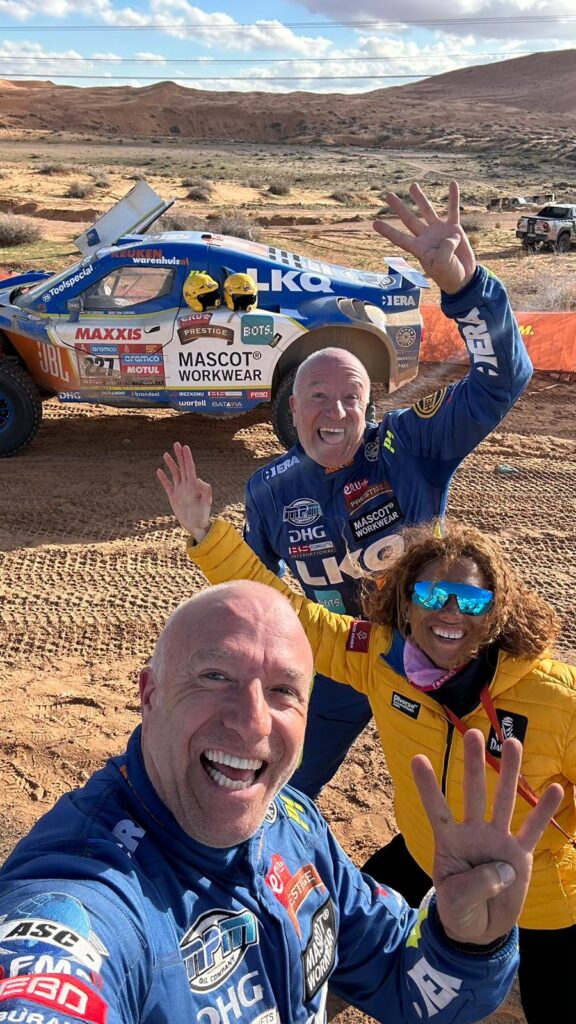 "It was very heavy sand and a lot of bouncing for the first 200 kilometres," says Tom at the finish near Ha'il. "We didn't make it up against a dune a few times, and had to try again, the sand was that heavy. That is a pity and we have lost some time there."
The sand was so tough that it took a lot of power and therefore a lot of fuel. At the neutralization at 211 kilometres it turned out that the Century had already consumed almost 200 litres. "I was a bit worried about that," says Tim. "But Tom reassured me the road book showed mainly fast parts to come. That is less hard work for the car."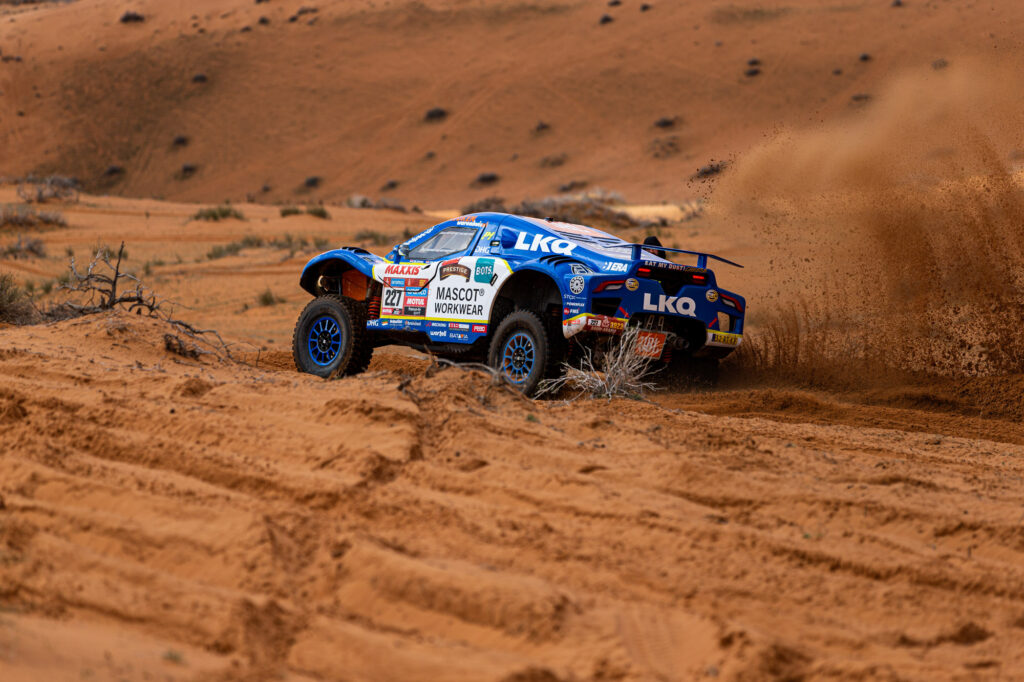 Tom was particularly pleased with the fast tracks. "We were really good, had a good rhythm and were super sharp on navigation at high speeds. We didn't have to slow down to search or give it an extra look. That went really well."
Tim and Tom crossed the line in seventeenth, which was good for the nineteenth fastest time, 44 minutes behind stage winner Sébastien Loeb. The fifth stage is also near Ha'il, but on the other side. On the program is a special stage of 374 kilometres.