They started a bit cautiously, but with the 34th fastest time in the prologue of the Dakar Rally 2022, Tim and Tom Coronel are satisfied. The twins conceded 2 minutes and 10 seconds to stage winner Nasser Al-Attiyah on the 19-kilometre route.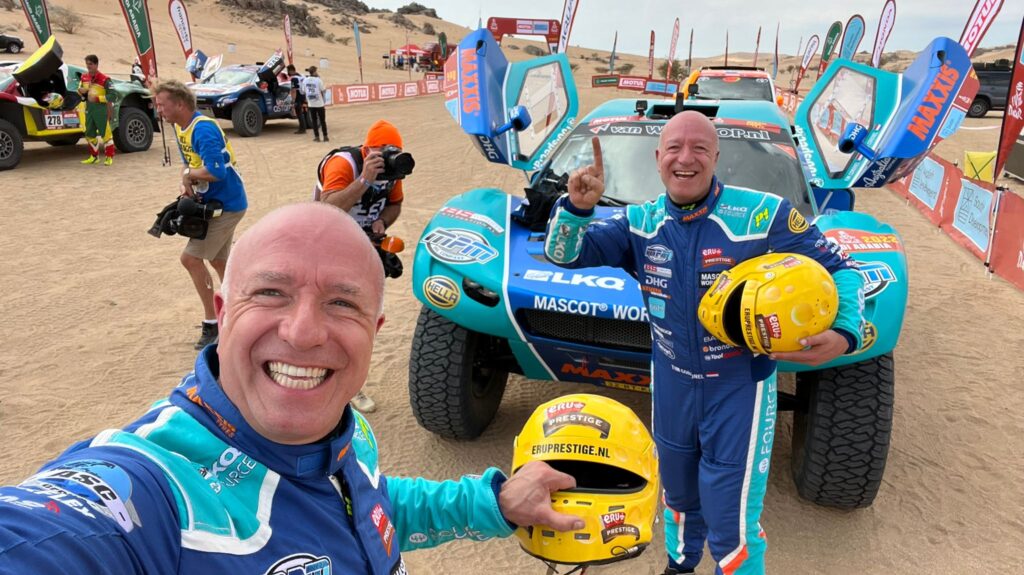 "The start has been made", established Tom Coronel at the finish of the mini-stage, which, despite the limited length, still had everything in it. "Tim was still a little cautious; we need to get to know the car. But the feeling is good and we've got the swing. I felt that too, because as well as being a navigator, I am of course still a driver myself."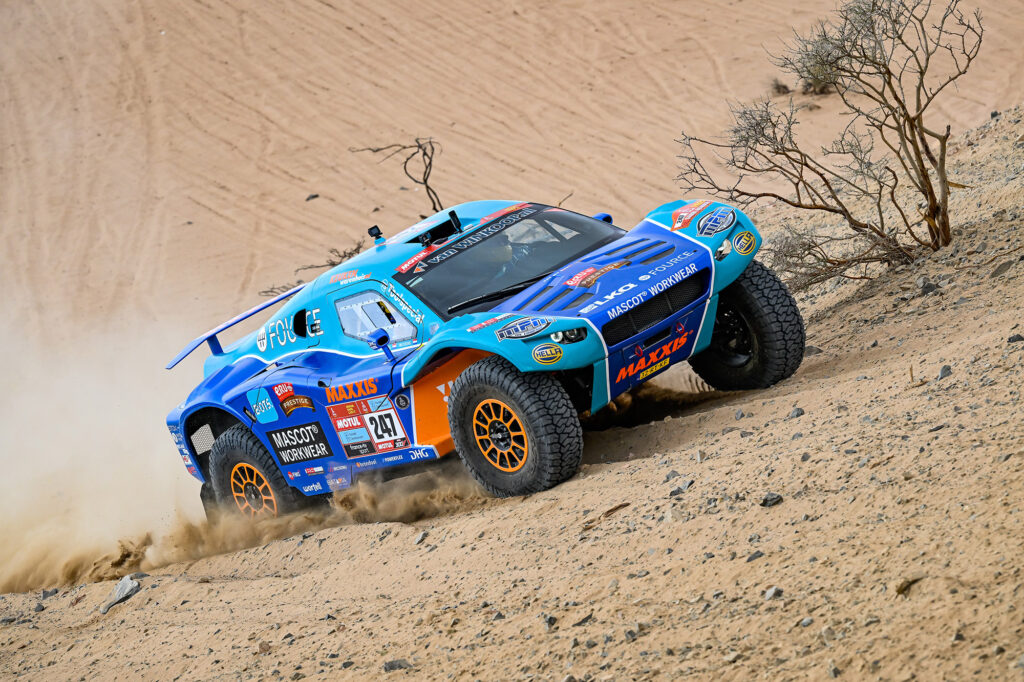 Tim agreed with his brother. He too is pleased with the Century, which held up well in the varied terrain between Jeddah and Ha'il. "I'm really happy. It was quite a cool stage, with beautiful dunes. Very convenient to get the hang of it. It was really nice in the dunes, the car has a lot of power. We don't know where the Century's limits are yet, so we backed off a bit. At some points you automatically discover what it can do and where the limits are."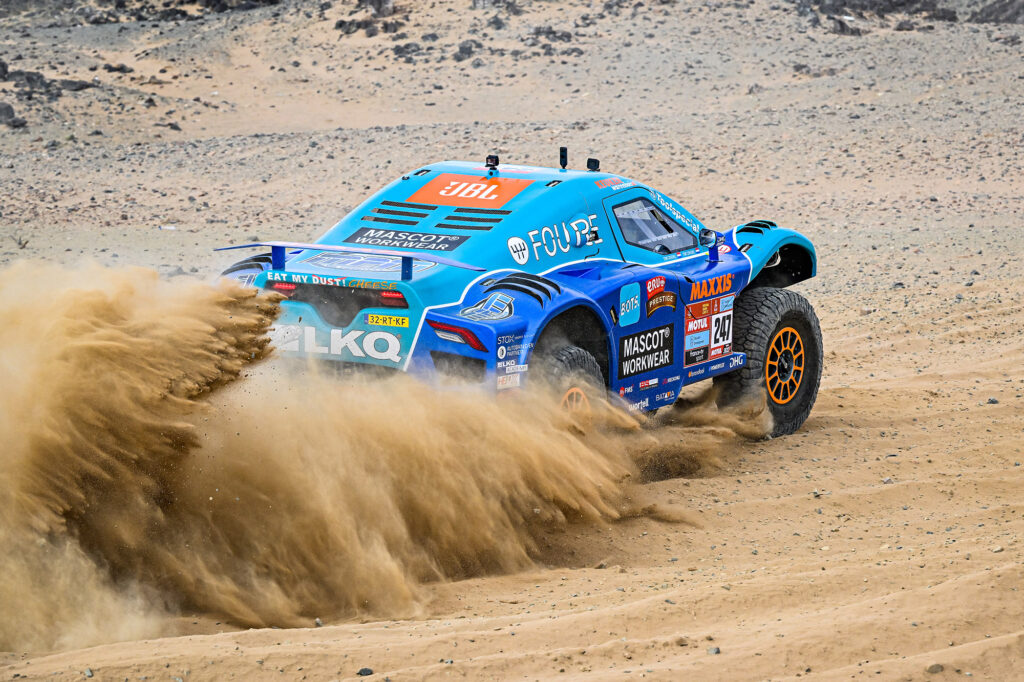 To learn to feel that better, the brothers made two jumps with the Century. "The car has a nice cadence," commented Tom. "We have not come across anything that might have caused problems. I'm very content."
On Sunday is the first serious stage of the Dakar 2022: stage 1B. A loop of 333 kilometres starts and ends in Ha'il.