Belen, January 11th 2016 – "In the dunes I can show what this buggy can do." That's what Tim said ahead of Dakar 2016, but this year there weren't as much dunes as the last years. The stages mainly consist of quick paths and long stretched and that's where the buggy loses time, but today it was finally time. The mighty dunes of Fiambala would be crossed during the 767 km long stage from Salta to Belen and Coronel showed that that's where his buggy belongs.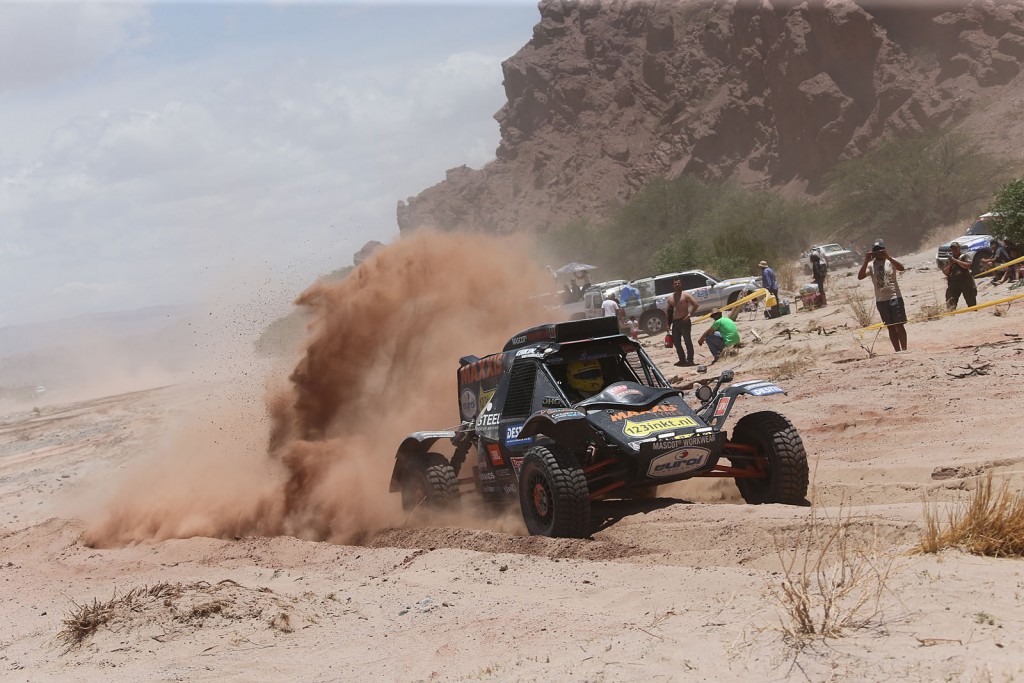 It wasn't just fun today for Coronel, because the first part of the stage consisted of dusty paths. "I had to hold back, because I was eating dust and I just couldn't see a thing. Overtaking is not possible because you can't see what's coming, but I made it to the neutralisation and in the second part I'm gonna have some fun", Coronel says. Tim started the neutralised part as 50th and is preparing for the last kilometres through the dunes.
Real Dakar stage
Tim was happy with today's stage: "Today there finally was a real Dakar stage. At the beginning I was stuck in the dust, but after that I could just drive and have fun. After the neutralisation I deflated the tires a bit, so I didn't want to drive too fast, but once I was in the dunes the buggy went like a rocket. I could follow a pretty fast truck. After the dunes I could pass him. The last part of the stage was quick, so I lost some time there, but I really enjoyed today! I'm looking forward to the next days because my baby feels at home in this terrain.