In the twelfth stage of the Dakar Rally 2023 it was all about tire management. Too hard and the car got stuck in the sand or could not come up on a dune, too soft and they could pop or come off. Tom Coronel proved to be an excellent tire manager in these 185 kilometres, to Tim's joy and satisfaction, who could therefore make full use of his steering skills.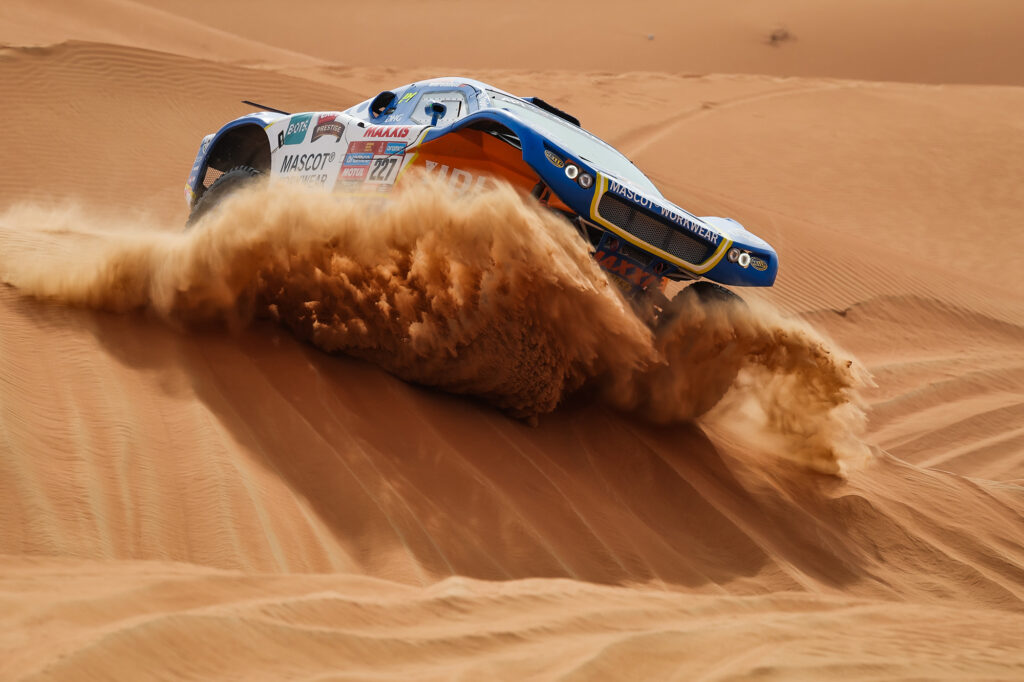 The special stage of the twelfth stage was not long, but could cause more than enough problems. The speed on the chotts (dried salt plains) asked for more pressure in the tires, while the soft dunes asked for low pressure and more tread. That required skill and concentration, but also a good sense of the car, traction and the terrain.
"I have that," Tom Coronel knew. "Because I am also a driver, I know what I feel and how it should feel. As a navigator I also see what kind of terrain is coming and I can anticipate. I know how that game is played."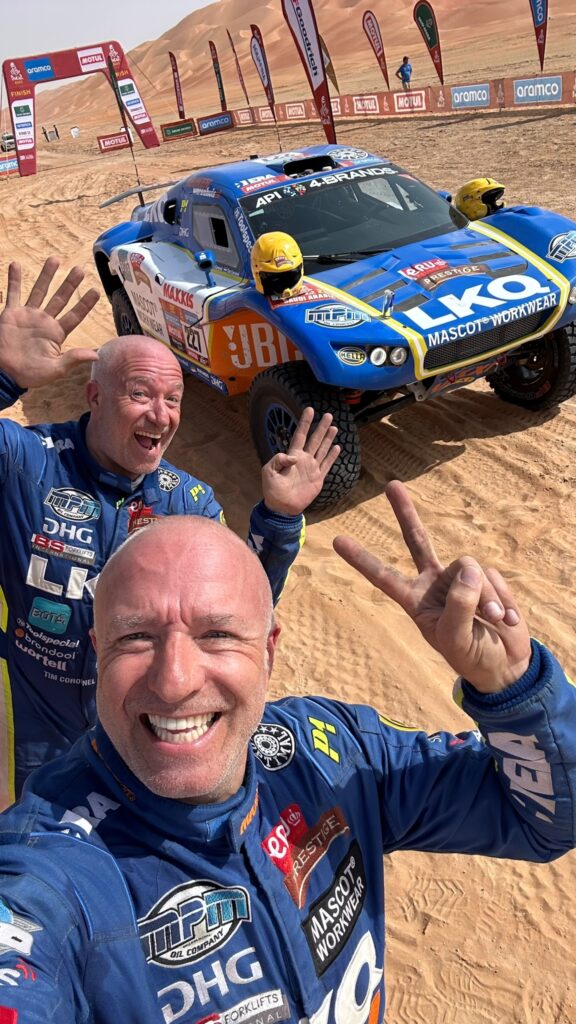 By constantly adjusting the tire pressure, Tim was helped a lot. "Tom really did that very well. I didn't have to ask for anything. It was good before I realised I needed it. This allowed me to fully concentrate on driving and finding the right pace to get over the dunes. They were soft, big dunes. And because we drove around noon and the sun was high, it was hard to see where the holes were. But we were not stuck once."
Only in the last 15 kilometres did Tom and Tom have had to get out of the car, because the tire pressure system at the front left was broken and caused a puncture. "We simply screwed the system off," says Tom. "That took about 20 minutes. A pity, because we drove around twentieth position and it went really well."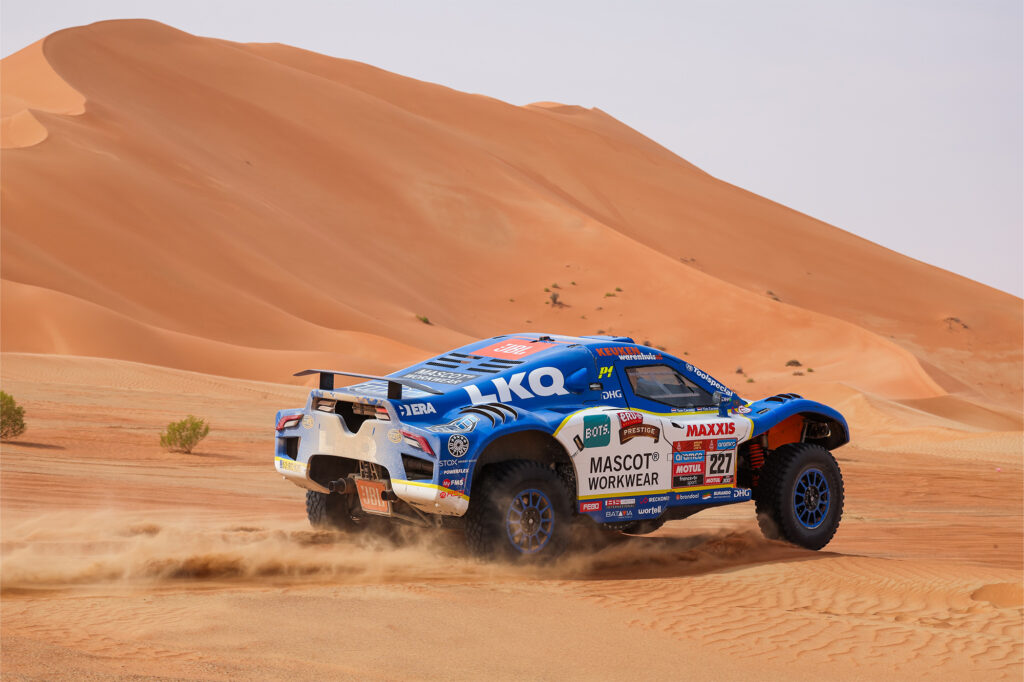 In addition to managing tires, Tom had already emerged as a motor manager in the marathon bivouac by repairing the engine error, with the help of Brian Baragwanath, factory driver and test driver from Century. "We have used a different management program," says Tom, as if it was something he does every day. "It turned out to be the sensor for shifting gears, so we used another mapping. Problem solved."
After two pretty tough stages and a night without the care of the mechanics, both the car and Tim and Tom are in need of service. An early finish of the stage – Tim and Tom were at the finish of the special around 12.30 am local time – also gave an opportunity for that. On Saturday, the penultimate ride of this Dakar is on the program, from Shaybah to Al Hofuf over 669 kilometres, of which 154 count for the competition.