As columnists at Motorsport.com, the Coronel brothers regularly cast a spotlight on topics that arise in national and international motor sport. This time, Tim Coronel writes about the preparations for the 2017 Dakar Rally.
"This year, we've got off to a very early start with our preparations for the Dakar Rally. In the past few years, the last two months of the preparation were extremely hectic and I had had enough of that for the time being. This time, my intention is to remain focused, which is why we already got underway with our preparations in February, immediately after the 2016 rally. That way, we can work much more calmly and with the right amount of focus, without suffering from time pressure. If I wanted to, I could be completely ready for the Dakar Rally in as little as two months from now!"
"Every Tuesday and Thursday, eight to ten of us are working flat out in the workshop and that's a great thing to be doing, as it creates a real team spirit. Before, all we had was two months' hard work and hardly any opportunity to get to know each other. This new approach is a great opportunity to develop a bond between us. After all, a team must be capable of acting like a team."
The buggy still won't have any windows
"It goes without saying that we looked to see what improvements could still be made. This year, for example, we will be driving for the first time with a data-logging system, just like the ones used in racing. The good thing about that is that it enables you to solve problems with things such as the engine temperature or fuel supply more quickly. If any of the parameters change and lie outside the pre-defined window, a warning will be given, enabling you to rectify the problem quickly and in good time. These are minor changes that have a major effect on the process as a whole."
"What is more, we made some adaptations to the bodywork on account of the dust, sand and water that flies straight into your nostrils. Everyone shouted: "Fit a windscreen!", but we're not going to. It's actually very nice without a windscreen – visibility is always good and everyone else is sweltering in the heat, except us. That, in itself, gives us a major advantage."
To use Formula 1 terminology, I'll soon be driving on supersofts, instead of mediums.
Tim Coronel
From medium to supersoft
"And of course, what you put on the ground is important too. I've just finished a phone call to Taiwan about the tyres. Last year, we carried out major improvements to the tyre walls, as a result of which I had only one puncture during the entire Dakar Rally. On Day 5, I was still using the same tyres as I had been using on Day 1. Over the course of the rally, I noticed that Mini fitted new tyres for each stage. Their tyres were completely worn flat, while I was using the same set I had been using from the start. Halfway through the rally, the fitters were getting bored, so they slipped on a new set of tyres. The tyres we had developed were capable of being used on a heavy goods vehicle, but our buggy weighed only 780 kilograms! You could say, therefore, that there was quite a bit of wear left in them. The compound was much too hard and so is now being made softer, giving us more grip. To use Formula 1 terminology, I'll soon be driving on supersofts, instead of mediums."
"All of these changes are the product of experience, knowledge and an increased sense of professionalism. A few years ago, we were still going through a learning process, whereas now, we are able to anticipate. In the most recent Dakar Rally, Peugeot had ten times the number of problems we did. In our case, the consequences of those problems were greater, as Tom had to pull out of the rally, but they actually had a larger number of problems than we did. Basically, we have become a great deal more professional and that is partly down to Tom. Together with our entire team, we travelled to the WTCC weekend in the city of Porto, Portugal, in order to observe how ROAL Motorsport runs its operation."
Our ultimate dream is to complete the Dakar Rally, in style!
Tim Coronel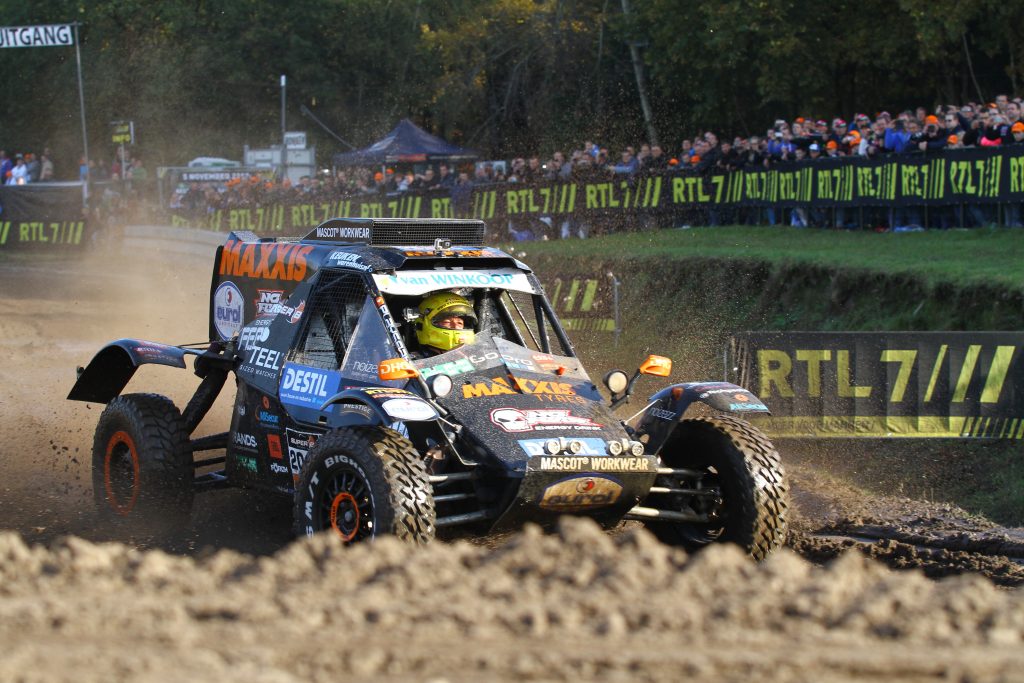 A deal has been struck with Tom
"You learn from your experiences, each year you compete. The buggy we drove in 2010 is completely different to the one we're developing right now. Back then, we simply took part and encountered problems along the way. Now, we're in the process of resolving any potential problems in advance. Our vehicle is gradually developing into a truly excellent machine, though some of our followers occasionally take a different view. The reason for that has to do with the video recordings made by Tom. Tom mostly films what's going on whenever something goes wrong, which makes it look as if we're going from one disaster to another! But our buggy is definitely a good one!"
"And while we're talking about Tom – it's down to me to prove that we will be able to make it across the finishing line together. Our ultimate dream is to complete the Dakar Rally, in style! And let's be honest: Tom suffered four days of utter frustration last year. The deal is that we will both make it over the finishing line and we won't stop until we do. So I'm assuming that in the next Dakar Rally, we will set out together from the starting line. Tom regularly calls by the workshop and so is secretly rather proud of what we are doing. And me? I couldn't be prouder!"