Tim and Tom Coronel avoid any risks on fourth stage
After Wednesday's demanding leg, Tim and Tom Coronel made it through Thursday's stage without any problems.
During the third stage, Tom had to use a tow for a long time following a clutch issue. Once in the bivouac, the excellent technical staff of the Coronel Dakar Team quickly solved the problem, so that the two brothers were able to take on the next challenge on Thursday morning: a stage of 416 kilometres with a border crossing to Bolivia.
The boys had to start right behind each other and decided to drive together throughout the day. Not only a practical thing, but also an opportunity to have some fun. All unnecessary risks were avoided, because there is only one goal: making it to the finish. Towards the end, there was an escape road for the competitors, who could choose either to cross the challenging dunes or opt for an easier route to the bivouac. The latter option included a twelve hours' time penalty, but that wasn't a problem for the Coronel brothers.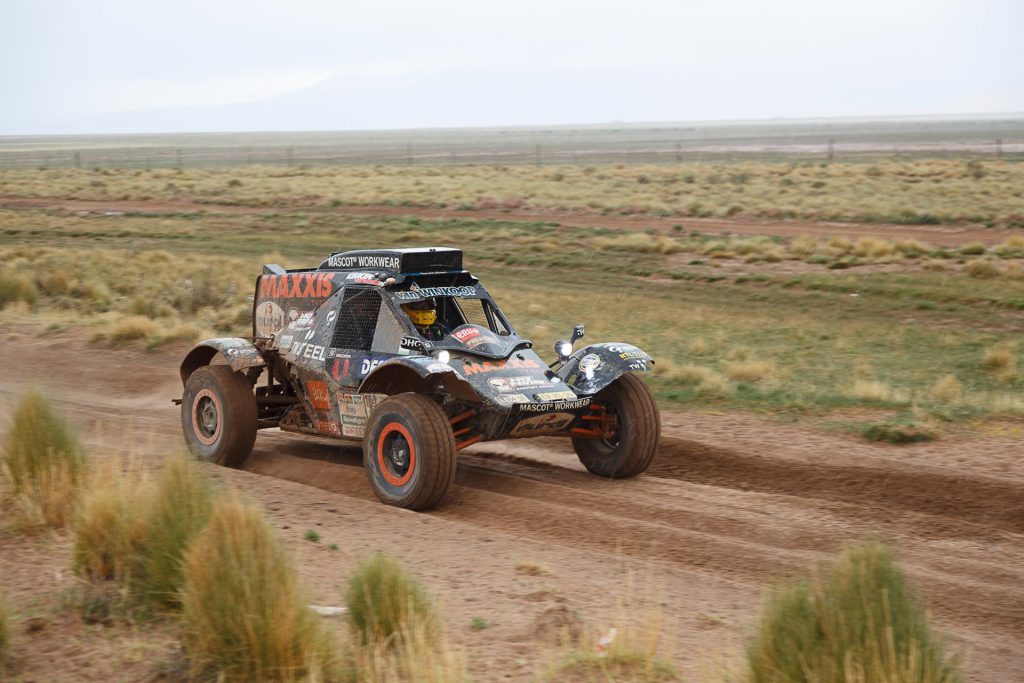 "Another good day," Tim reported. "Things went really well, I spent the entire day driving behind Tom. Every now and then, we stopped and discussed and looked how things were going. We had a lot of fun, a great day. In the dunes, we opted for the safe option. It was too risky, we wanted to be back in the bivouac in time. There is only one priority: making it to the finish."
Friday, 6 January
Stage 5: Tupiza – Oruro
Length: 692 kilometres, special stage 447 kilometres (trucks are covering an SS of 438 kilometres)
The terrain is making this to one of the most difficult stages of the rally. There is no time to relax, because two dune sections have been scheduled. That means that a lot of things can still happen on the final kilometres of the stage.