The fifth stage of the Dakar 2021 was definitely not to be sneezed at, not even for Tim and Tom Coronel. Despite a series of small problems, the twins crept into the top 30 of the general standings. In the daily resultthey were the best Dutchmen with the 34th time, 24 seconds ahead of countryman Erik van Loon.
At first glance, the 456 km stage was a somewhat lesser day for the Coronel brothers, who decided to switch places precisely for this pretty serious stage: Tom at the wheel, Tim with the roadbook in hand. That took some getting used to for both. Tim: "In the beginning there was a lot of difficult navigation. I almost couldn't keep up. We have been wrong a few times, but every time we also found the right path quickly."
Tom: "I had a great time. I hadn't driven yet this Dakar and I don't know the car as well as Tim in that respect, but I even drove in the dunes. Until we got stuck. That was the right moment to give it back to Tim."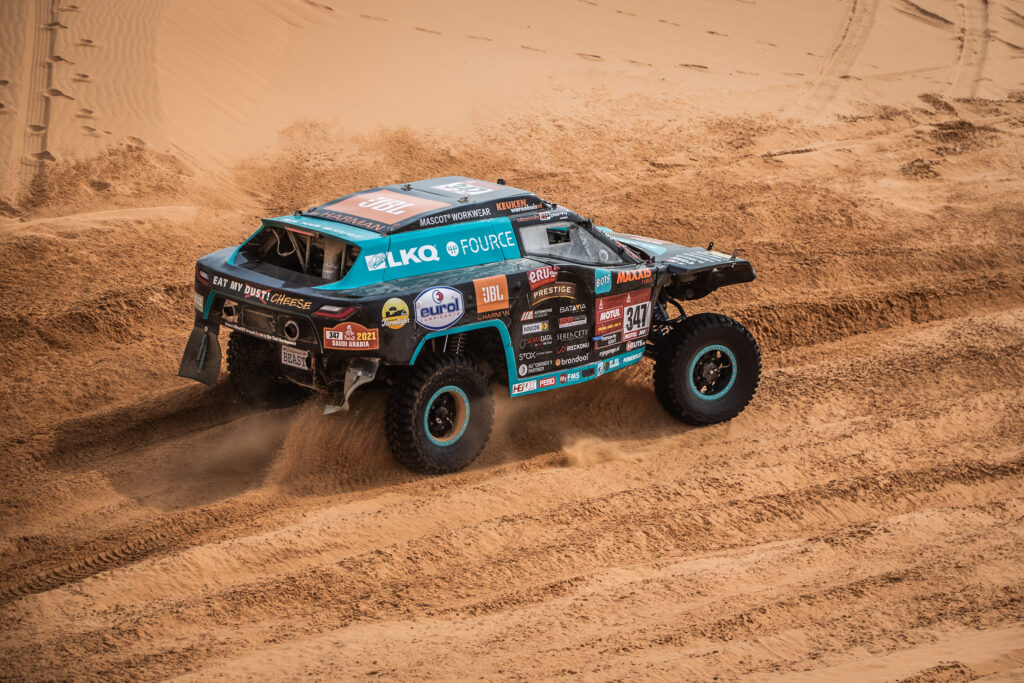 The dunes were not the easiest (Tim: "Very peculiar, soft dunes") but what made it even more difficult was that the gas got stuck. "From about ten kilometres onwards," says Tom. "That was really nasty, because it keeps on running in high revs and shifting is also not good. In the last stretch of dunes we could only use second gear, because up or down shifts were impossible. As a result, Tim also got stuck, on one of the last dunes. The pneumatic jack also got stuck there, so yes: I'm glad we're here. And certainly that we are out of the stage before dark."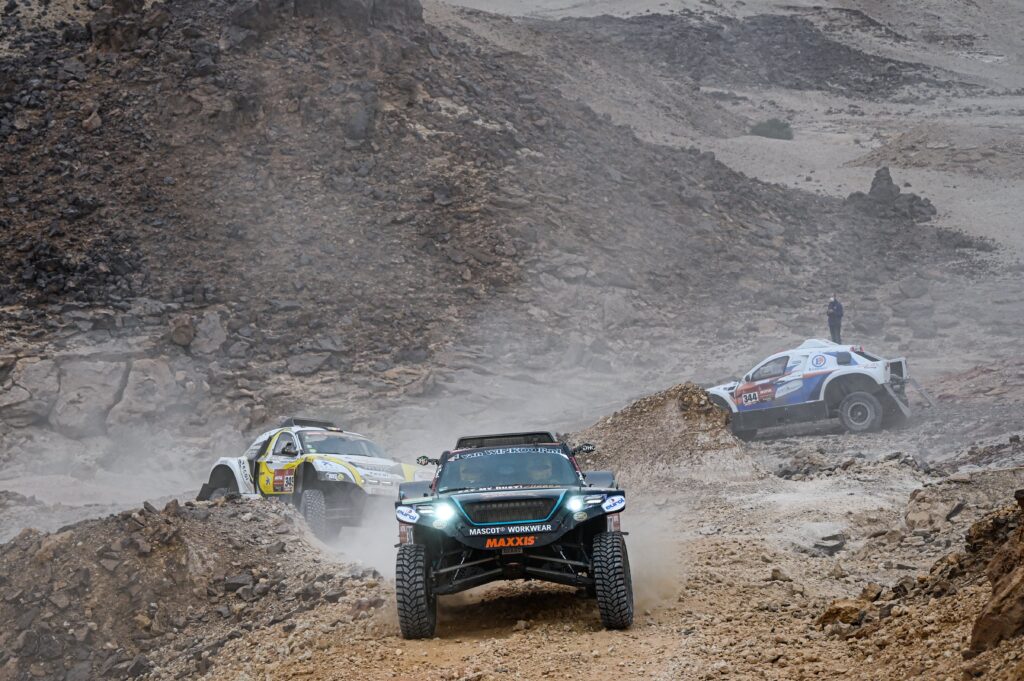 The stage to Al Qaisumah is so long and difficult that the organization decided in advance to close the stage at 6 p.m. local time for motorbikes at the refuelling stop at 330 km. Cars and trucks that do not reach the finish before midnight have to spend the night there in an improvised bivouac. That was not the case for Tim and Tom. They could continue to the bivouac 268 km away, where The Beast gets its daily nightly maintenance.