Christmas is over, fireworks have been lit and the new year has started. That can only mean one thing: the Dakar Rally is upon us!
After months, or rather nearly a year, of preparation, Tim and Tim Coronel have arrived in Peru for the world's most demanding endurance challenge. The past months were entirely spent in developing and building 'The Beast 2.0'. The chassis of the Jefferies Baja buggy that was used in 2018 remained unchanged, but the rest was developed in-house in the workshop in Huizen in The Netherlands. The new version is lighter, faster and more reliable, but it does feature the typical Coronel element.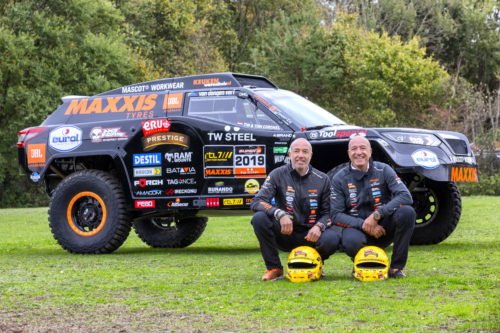 "In February, we decided to take the project into our own hands," Tim explains. "That went pretty well according to our standards. Now, we will find out whether it really is Dakar-proof. The organisers only want one thing: that you retire. It is down to us to take on that challenge. Things are looking good. Since April, we have been working on this seven days a week. As a team, we have never been in such a good position and that is something we are proud of." His twin brother adds: "From the chassis, we have built everything ourselves. That is making it quite thrilling, because we can't blame it on the team or on the car in case something goes wrong. Last year, we were running with a car that we didn't know, also from a mechanical perspective. Now, we know where every wire is, because we did it all by ourselves. Therefore, I am really confident, more than ever."
Coronel style
Tom admits to having been more closely involved than in previous years: "It is a three-year project that we have taken on together. Last year, many things went wrong. Directly after our return, we made a list with everything that we had to correct. We ticked all the boxes on that list. Together, we have made the car Dakar-proof from our perspective."
One thing is certain: as usual, Tim and Tom will be taking on things in their very own, unique way: "It is a Jefferies buggy with a Coronel Dakar topping," Tom says. "We wanted a cart that is different from all the other cars, and I think that is what we have achieved. This is what we like, Coronel style. With our budget, you can also rent a car from a big manufacturer, but how much passion and commitment is involved when doing so? For the factory guys, everything is prepared, that is a totally different style. We are doing it our own way, this is how we want to do the Dakar Rally."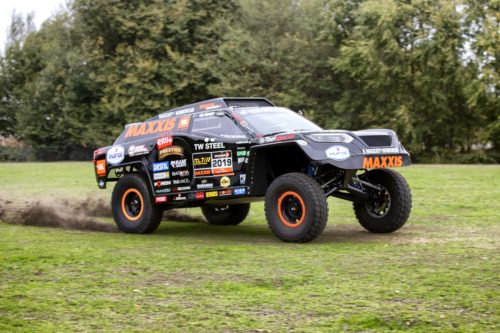 Rascals in the field
The goal is clear, as Tim emphasises: "Making it to the finish is always the goal, but we want to raise the bar a little bit. We aim at a top 20 result. And we want to make sure that we make it to the finish in a way that is more fun than in previous years. But the most beautiful thing is, of course, that we are the rascals in the field," he ends with a huge grin.
The traditional scrutineering session will take place on Saturday, 5 January, followed by the podium ceremony in Lima one day later. The first leg gets underway on Monday, 7 January.