WADI AL DAWASIR – The eighth stage of the 2020 Dakar Rally was an old-fashioned endurance test: dunes, stones, fast tracks and a forty kilometres long straight on a vast stretch of sand. Tim and Tom Coronel really enjoyed it until a big rock caused trouble.
After a number of stages without any major issues apart from a few punctures, the twins had more setback to deal with on the eighth day of competition. They oversaw a big rock which resulted into considerable damage. With a bent suspension, they completed a few hundred kilometres to the finish where they again arrived before darkness fell.
.
"Now this was a real one, a really cool stage," Tom laughed after having made it to the finish. "It wasn't trouble-free: after 177 kilometres, we drove straight onto a big rock. The right rear suspension was bent and the wheel was shattered into 30 pieces. Quite some damage. It took us a while to get it all sorted. Eventually, we set off with a bent rear axle. All in all, I am happy that we have made it through. It is a pity about the time we have lost, because other than that, it all looked really good."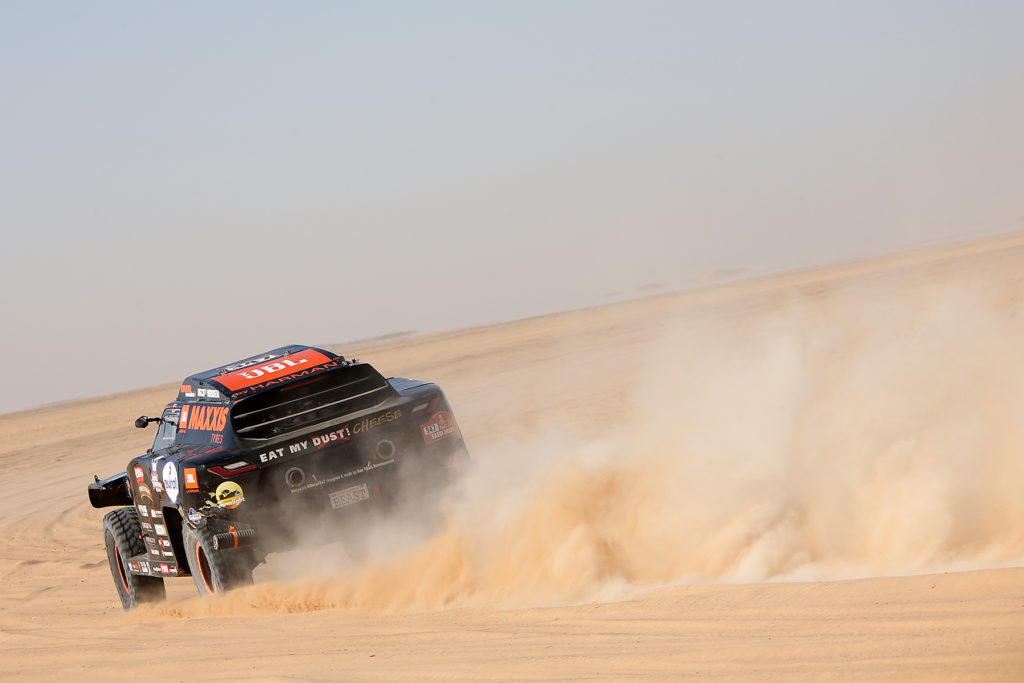 As usual, Tim was behind the wheel of The Beast 3.0 and he explains what happened: "There was a stone of one metre by one metre that suddenly got in our way. We hit it quite hard, so the entire lower right rear section was gone. Fortunately, we were able to continue after some repair work. The car wasn't really going straight, we were really driving like a crab, but after a while, we simply started pushing again and we managed to bring it home. Too bad about that rock, because apart from that, it went really well. This was one of those old-fashioned stages worthy of the Dakar Rally."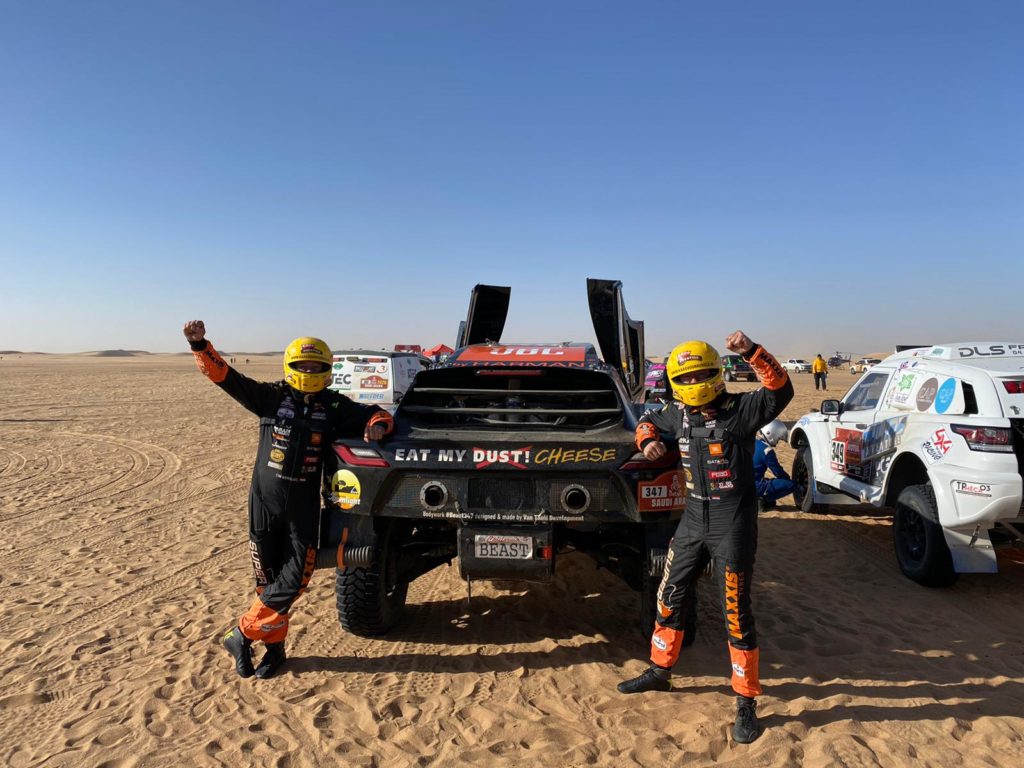 Stage 9: Wadi Al Dawasir – Haradh
415 special stage kilometres
Again a long stage. Competitors get to deal with a hard surface and rough terrain. Good steering skills are the key to success.