The longest stage of the Dakar Rally 2022, with a special stage of 465 kilometers, required a lot of man and material. Tim and Tom Coronel and their Century didn't have an easy day either. After a precarious moment in the beginning of the stage, the brothers decided to slow down a bit.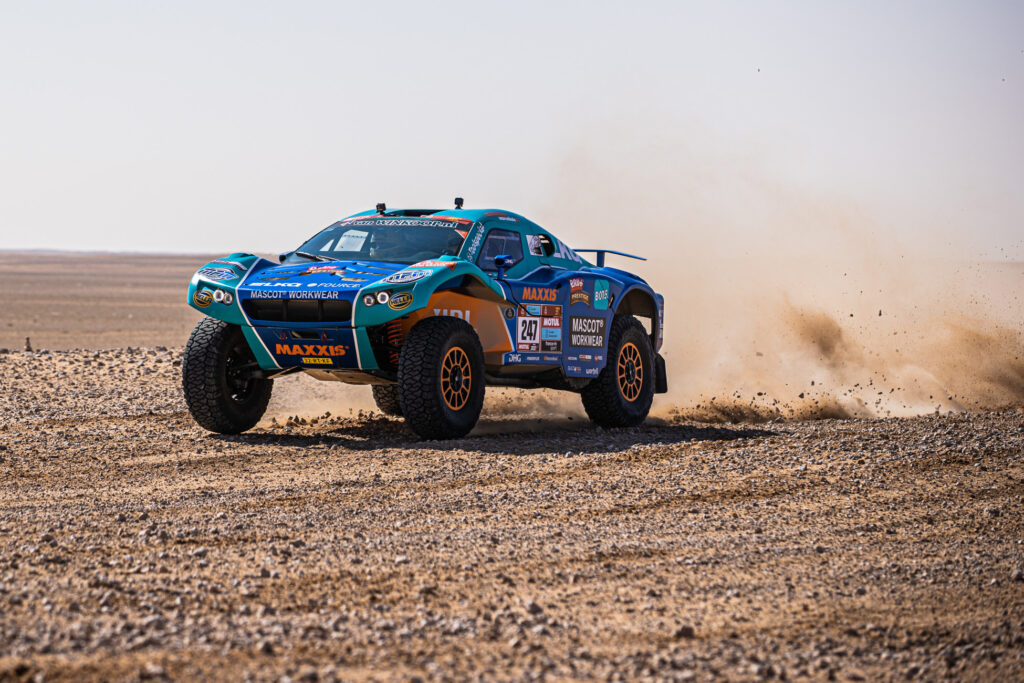 "We weren't quite in race mode today, but for such a long day it was very steady," said Tom at the finish, where they were able to score 28th. "We had a nice flow and we didn't do anything crazy. In fact, it went smoothly. It was certainly a challenging stage, but I think we've got a nice pace."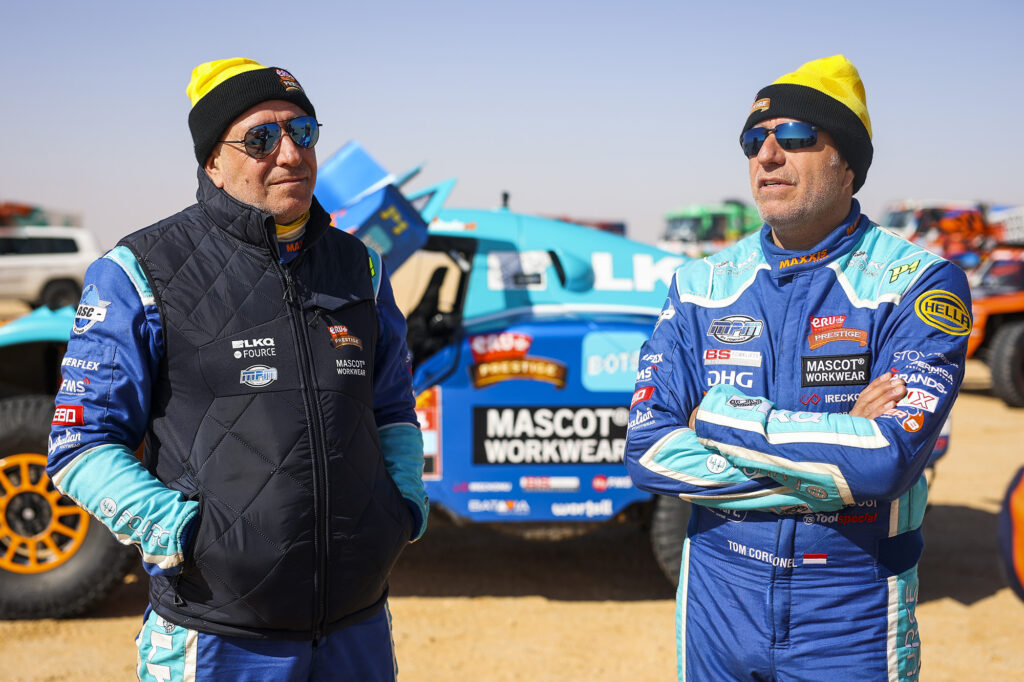 The fourth leg was not only long, but also very varied. In the first part, the course was very fast, with nasty jumps. "Very tricky", says Tim. "We overshot once. That was a pretty nasty experience. But other than that I had a good time. The car is still in one piece and so are we."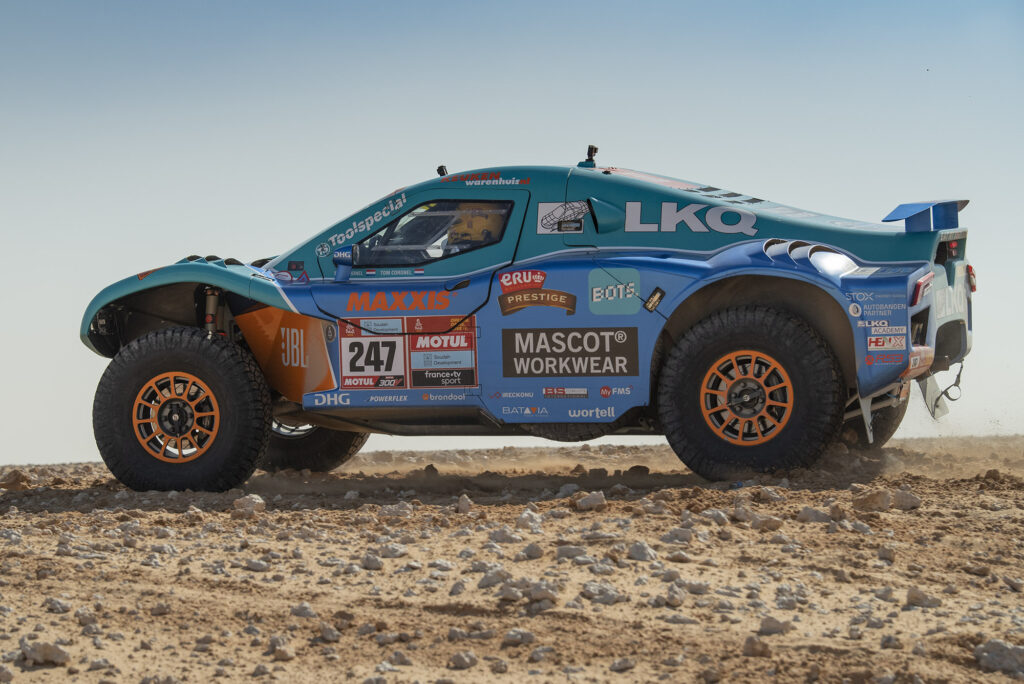 In the second part there were dunes, with a few quite big ones. "That was pretty cool," said Tom. "A lot more fun than the part at the end, anyway. That was so mean, through a riverbed with mud and stones, looking into the sun. We got through that well. The car has not flinched."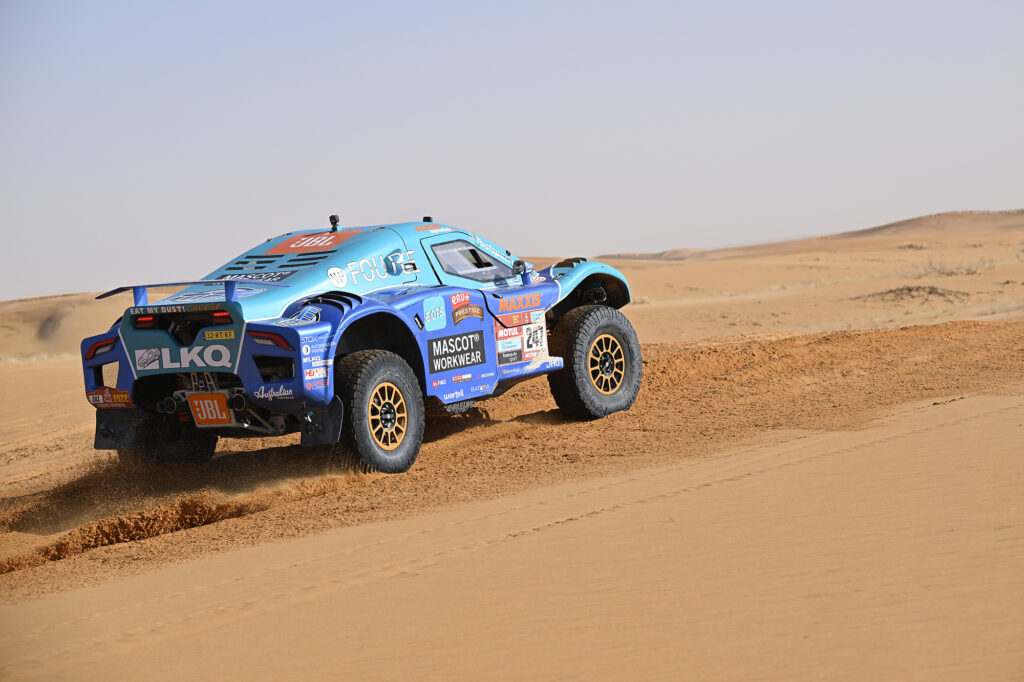 All in all, there was satisfaction on board the Desert Lion, en route to the bivouac in Riyadh. And satisfaction is appropriate, because the brothers progressed in the standings, partly because, among others, Nani Roma and Benediktas Vanagas dropped out as a result of crashes with a lot of damage. Tim and Tom now occupy nineteenth place in the standings, with only a 5-minutes gap to Carlos Sainz in 18th place.