After their somersault in the seventh stage of the Dakar Rally 2023, Tim and Tom Coronel had not taken into account that such a crash can cause all kinds of consequential damage. They know now, since the eighth stage. On the rest day in Riyadh, the Century was therefore turned inside out and even equipped with a new engine. "We are going to start the second part with an almost new car," said Tim.

In the eighth stage, everything fell off the car or broke. The only possible reason for that was the four-fold somersault of the day before. "A shock absorber will not break if there is no hole in which you have a big impact," says Tim. "And the engine doesn't just stop either. It also got a big blow in that crash, that is clear."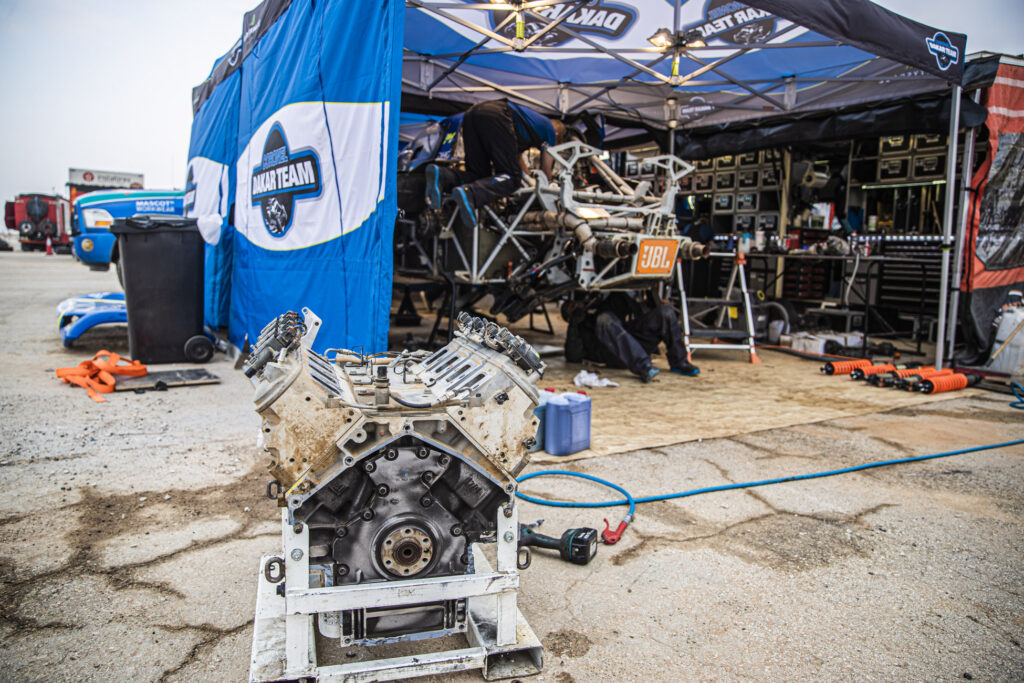 The Century's engine popped en route from the stage's finish to the bivouac in Riyadh. Tim and Tom reached that bivouac again on tow behind a truck. The mechanics thought that the rest day alone was not enough and started immediately at midnight, after Tim and Tom had arrived. "Before they went to sleep, they had already removed the engine," says Tim.
"This morning at seven o'clock they moved on. Century got us a used but good engine from Brian Baragwanath we can use. And furthermore the mechanics have renewed everything that could be renewed. So much work has been done, I can only have enormous admiration and gratitude for it."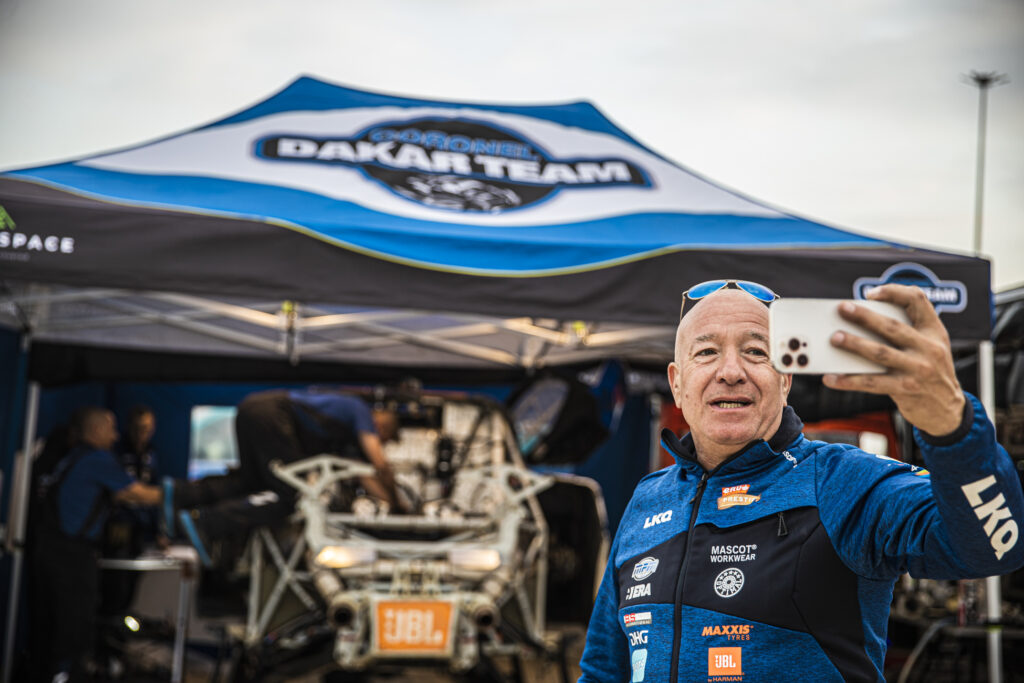 Tim is looking forward to the second week. "We are no longer in contention for a good result in the final standings, but we still want to show that we belong where we were." From Tuesday, the participants still have five stages, three of which are in the infamous Empty Quarter. The Rubʿ al-Khali, as the region is called in Arabic, is the largest area of continuous sand and dunes in the world and is known for its harshness as well as its beauty. The ninth stage first takes the participants south-east to Haradh. In total, the stage is 710 kilometres, 439 kilometres of which are against the clock.